Year 4
Welcome to class 4's website. Throughout the year we will be updating this page with activities we have done.
Maths
In Year 4, we have used several methods to learn our timestables. We have rapidly recalled our tables through several games such as timestable splat and TTRockstars. We have had fun the in classroom while learning our tables, using popular games such as Twister.
We always use practical resources in maths in order to stimulate learning. During our shapes topic, we used craft sticks to create 2-D shapes. To create 3-D shapes, we used midget gems and cocktail sticks to create cubes, cuboids and square based pyramids to name a few. We were able to clearly identify properties of these shapes such as edges and vertices.
2-D Shapes
3-D Shapes
Finished examples!!
Taking Maths Outdoors
In Year 4, we have used the outdoors as a tool to teach maths in a real life context. For example, we identified shapes outside on the trim trail. We looked Penshaw Monument and identified isosceles triangles.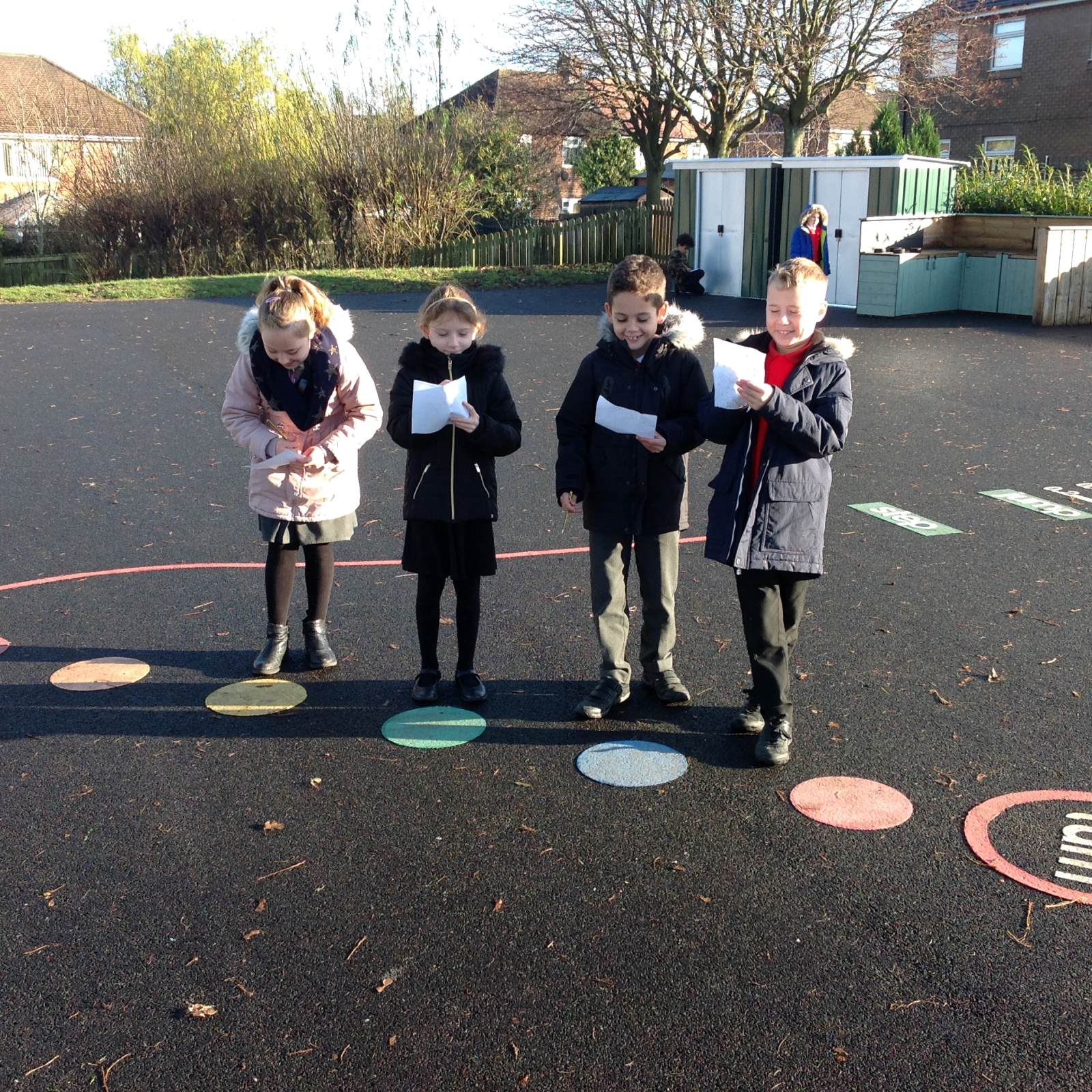 We have used chalks to draw arrays in order to identify factor pairs.
Using Maths In Real Life Contexts
As well as taking the maths outside, we have continued to understand maths in real life contexts. One instance of this was creating and answering money word problems using a vending machine display.
We have found equivalent fractions using a breakfast favourite.
English
We have enjoyed reading various books in Year 4. We have voted for our own, personal favourites.
Our reading corner has been designed to be a safe and stimulating area to read our favourite books.
As part of World Book Day, we created a decorative chair using the illustrations of one of our favourite books.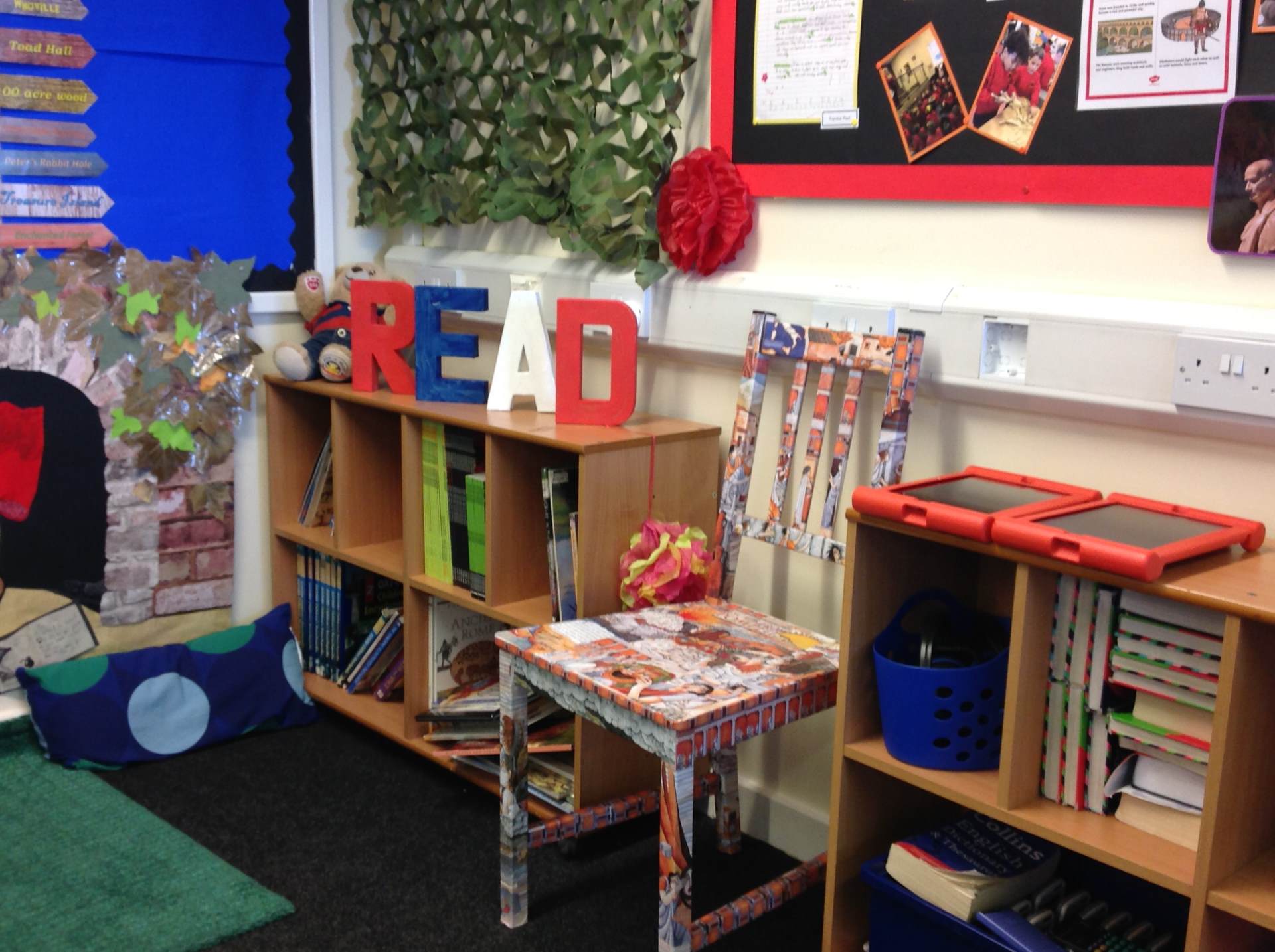 We have written letters using the novel 'The Day The Crayons Quit' as our stimulus.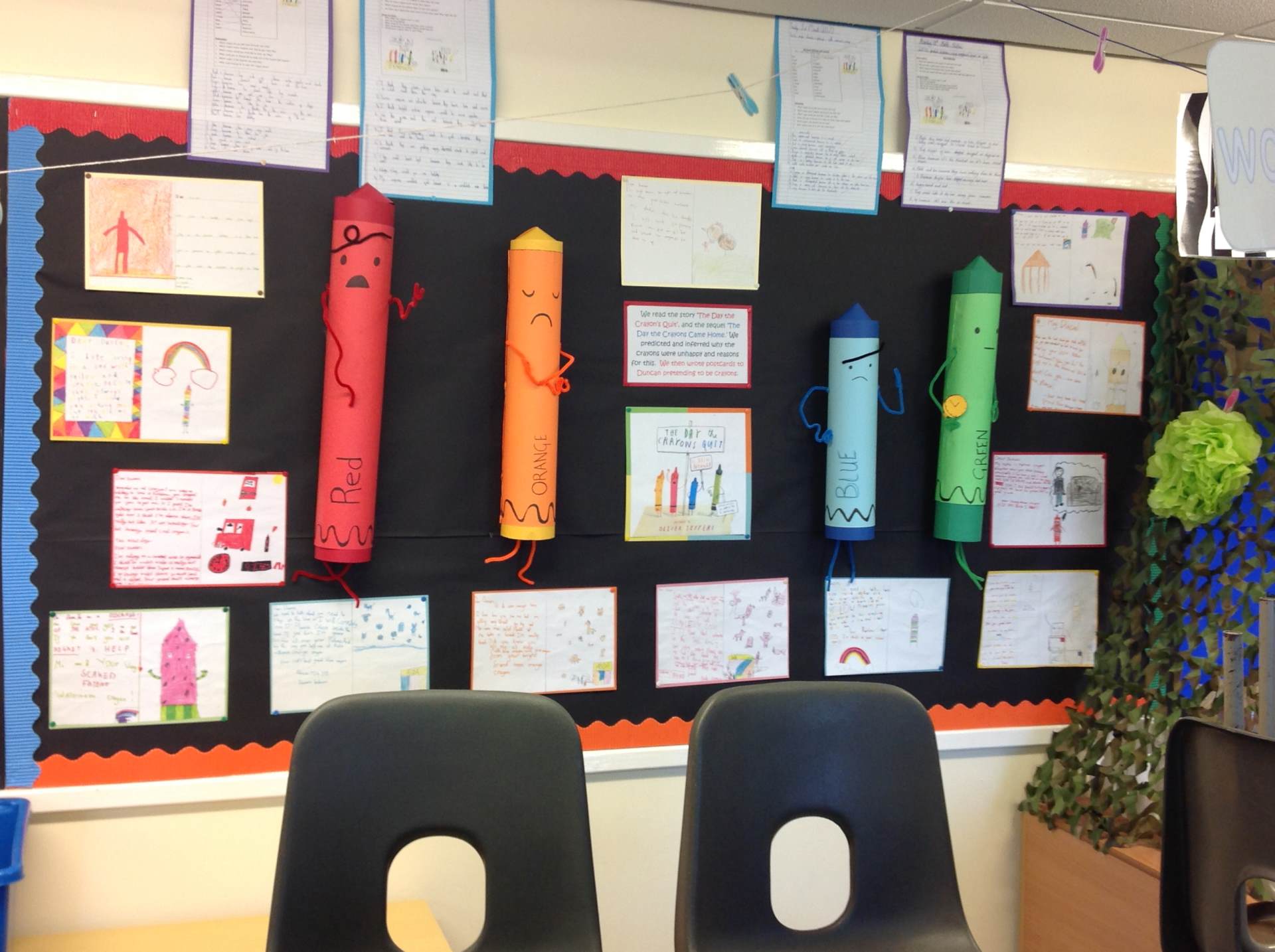 Science
Electricity
As part of our electricity topic, we were required to create our own electrical circuits. We used detail models to influence our designs. We used our new knowledge in order to create a multi-bulb, electrical circuits.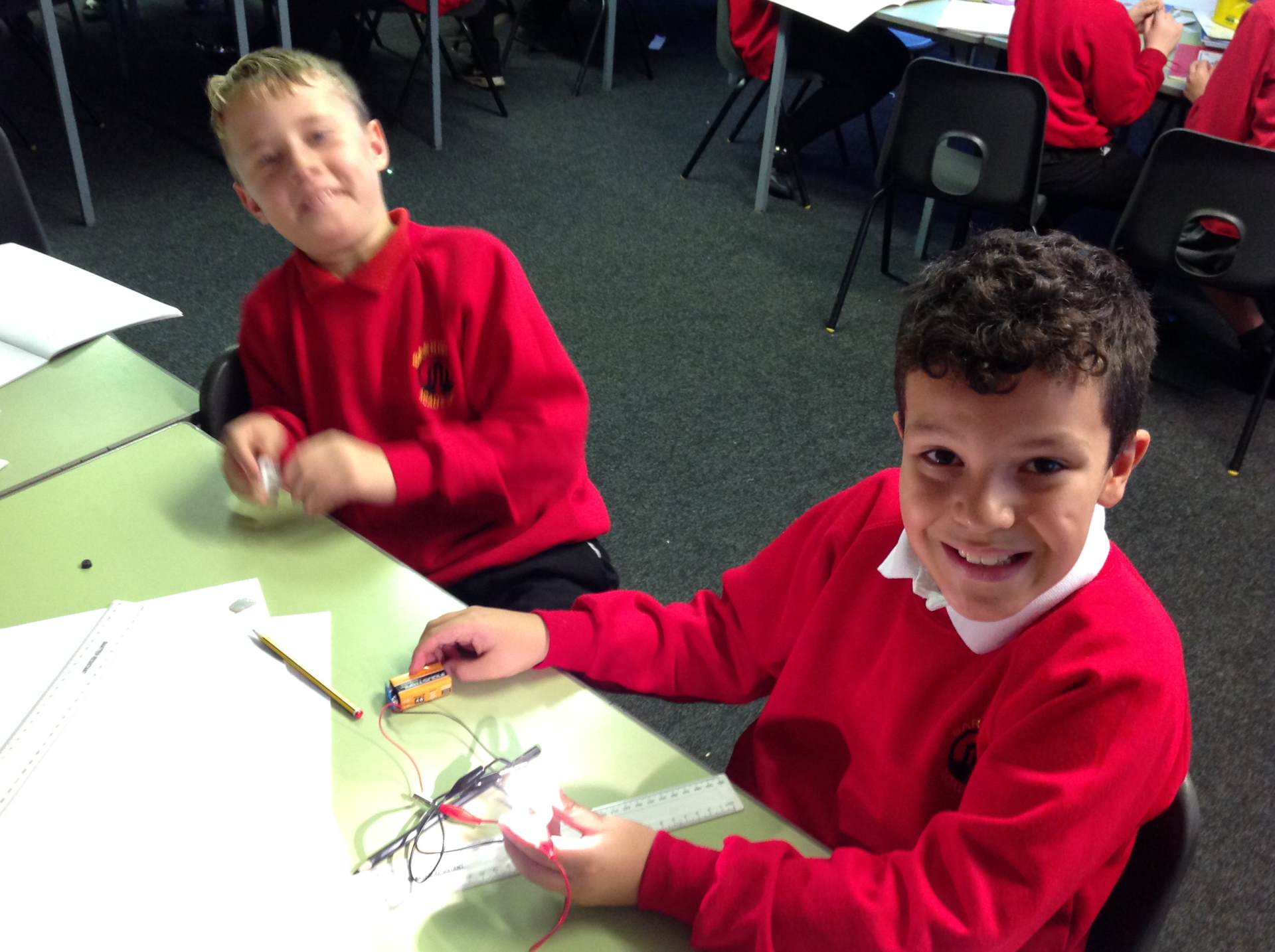 Animals
We have explored different habitats for many different animals. We have classified animals, identifying differences.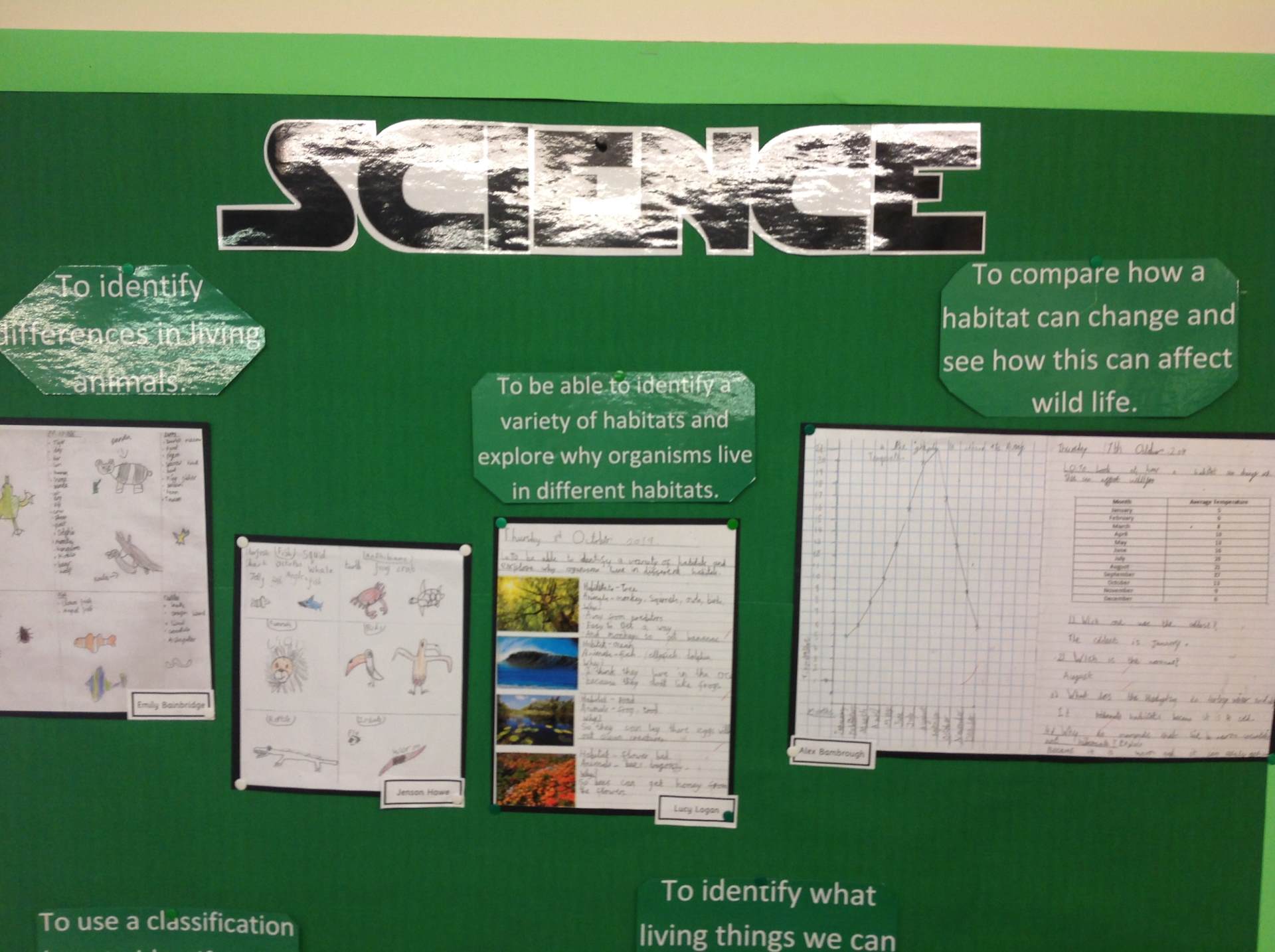 Properties of Materials
We have changed states of matter by melting, solidifying and freezing. We melted chocolate to make rice crispy cakes to show the changes.
Design and Technology
Making Paella
As part of our Europe topic, we were required to find and cook a staple dish from Europe. We initially researched various recipes including how to cook Currywurst (native to Germany) and Pizza (Italy).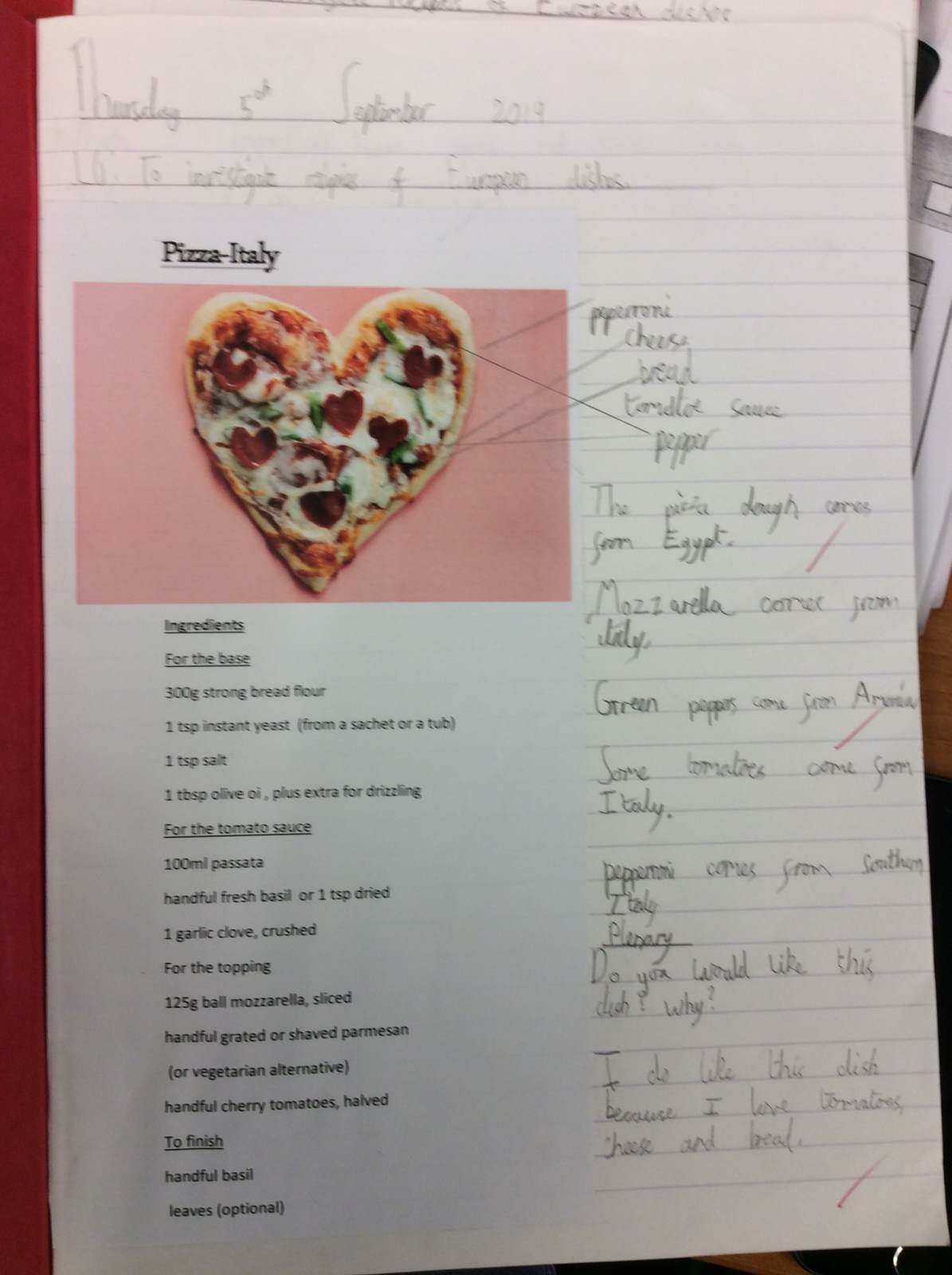 We then chose a specific country (Spain). We looked at the Spanish culture including Spanish music, dance (flamenco) and what they love to eat! We looked at several tapas dishes initially, such as patatas bravas and the Spanish paella.
We found a recipe and cooked a paella from scratch. We used valuable skills such as:
Cutting vegetables
Cutting meat
Learning how to fry and simmer our ingredients.
Here was the finished product: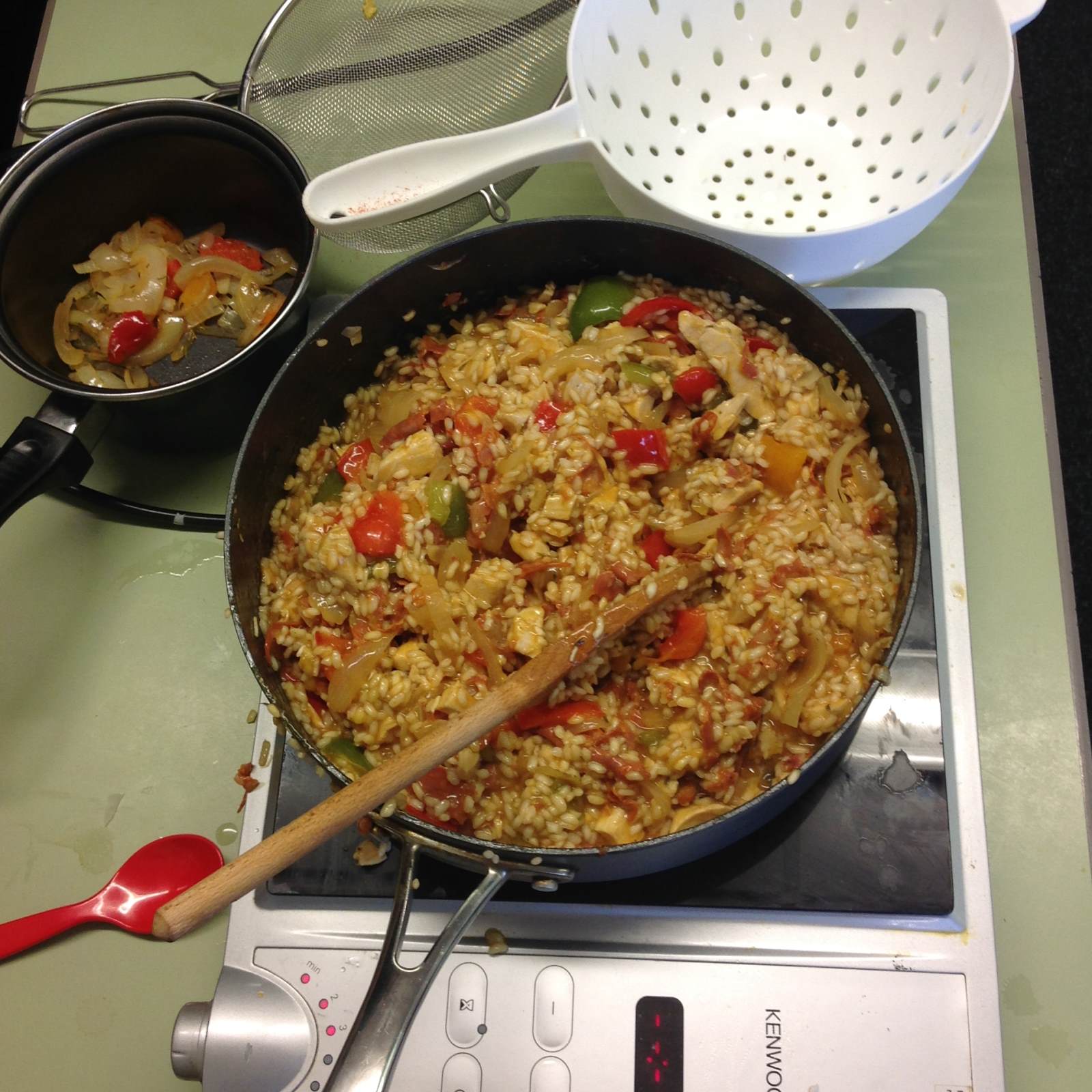 Roman Structures
We created a Roman structure as part of our DT curriculum. We used a range of materials to make the iconic Roman Colosseum. We housed an electrical circuit inside our structures, which coincided with our science curriculum.
We measured our cardboard carefully.
Columns were made to reinforce our structure.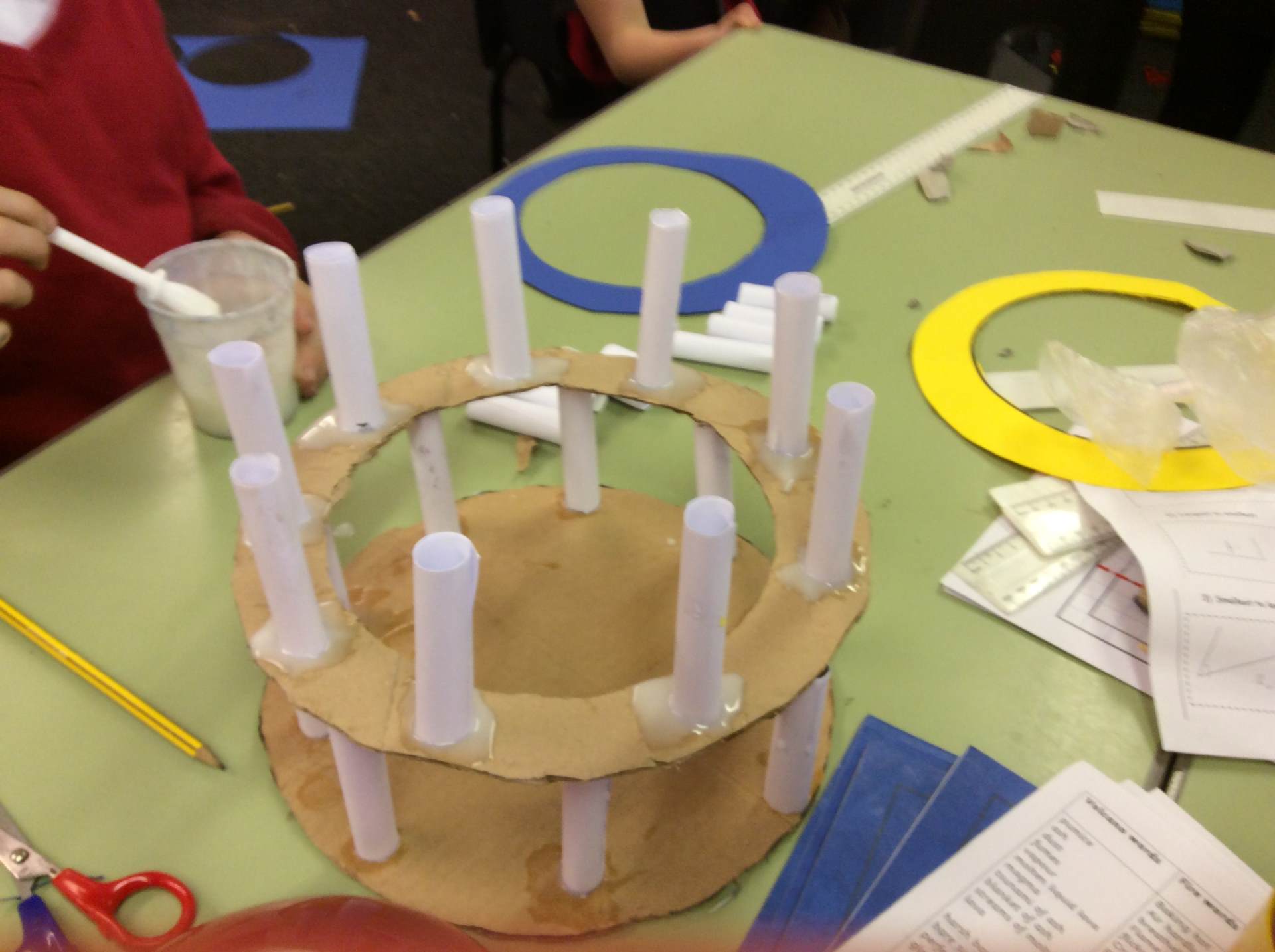 We used a glue gun to stick our structure together.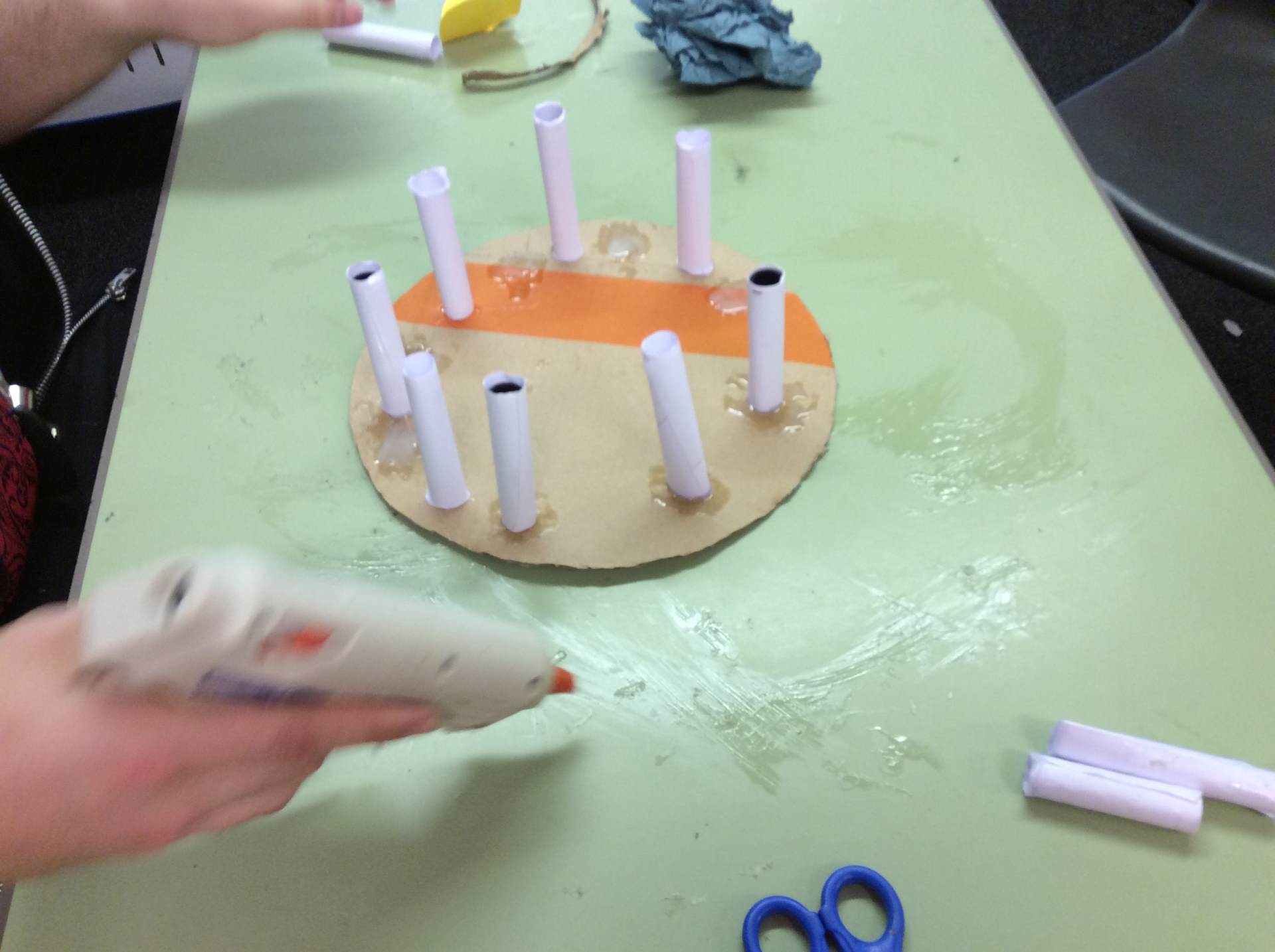 The finished product: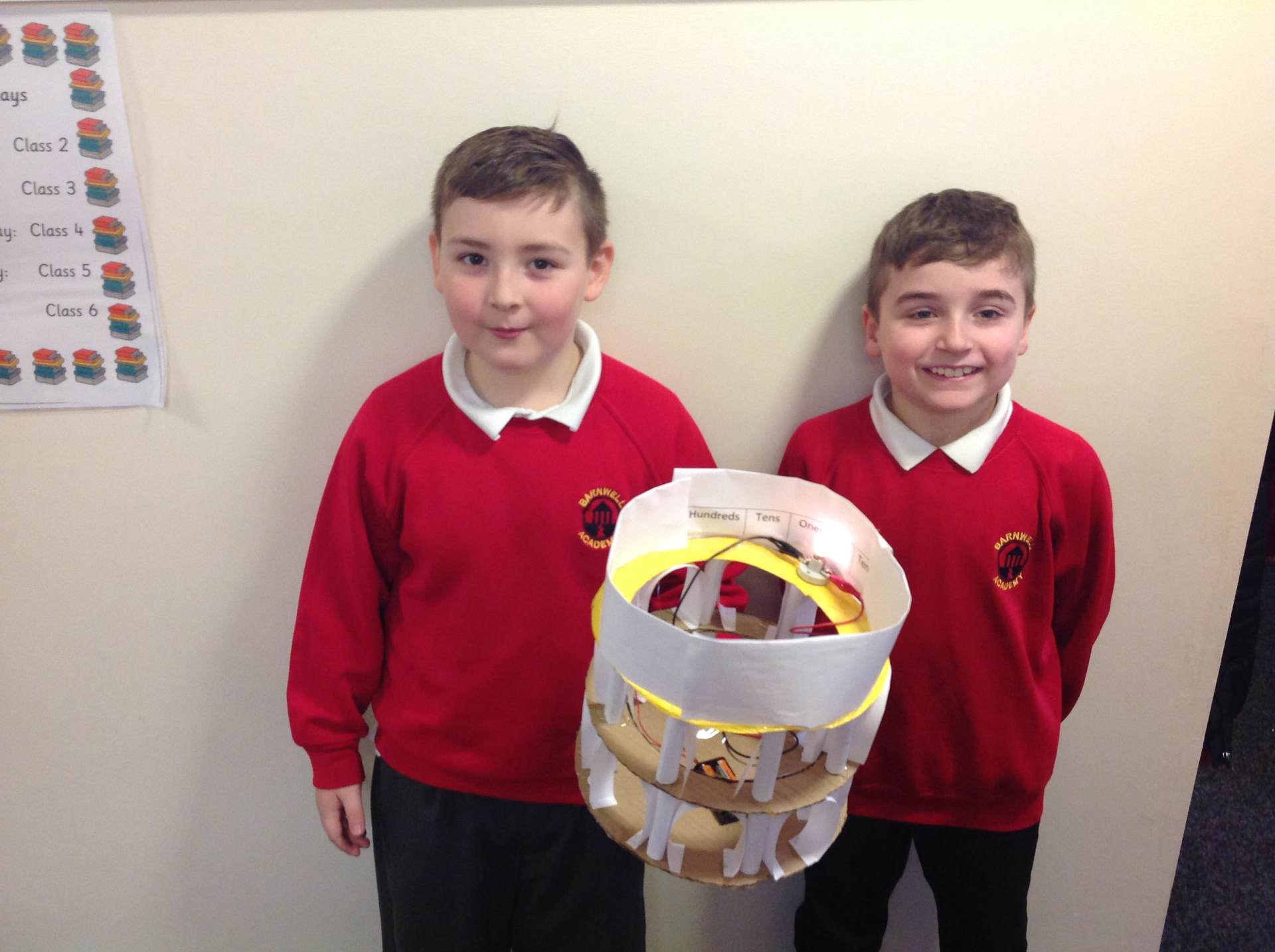 Art
In art, we have been studying the work of Salvador Dali.
We sculptured clocks using clay and we applied paint.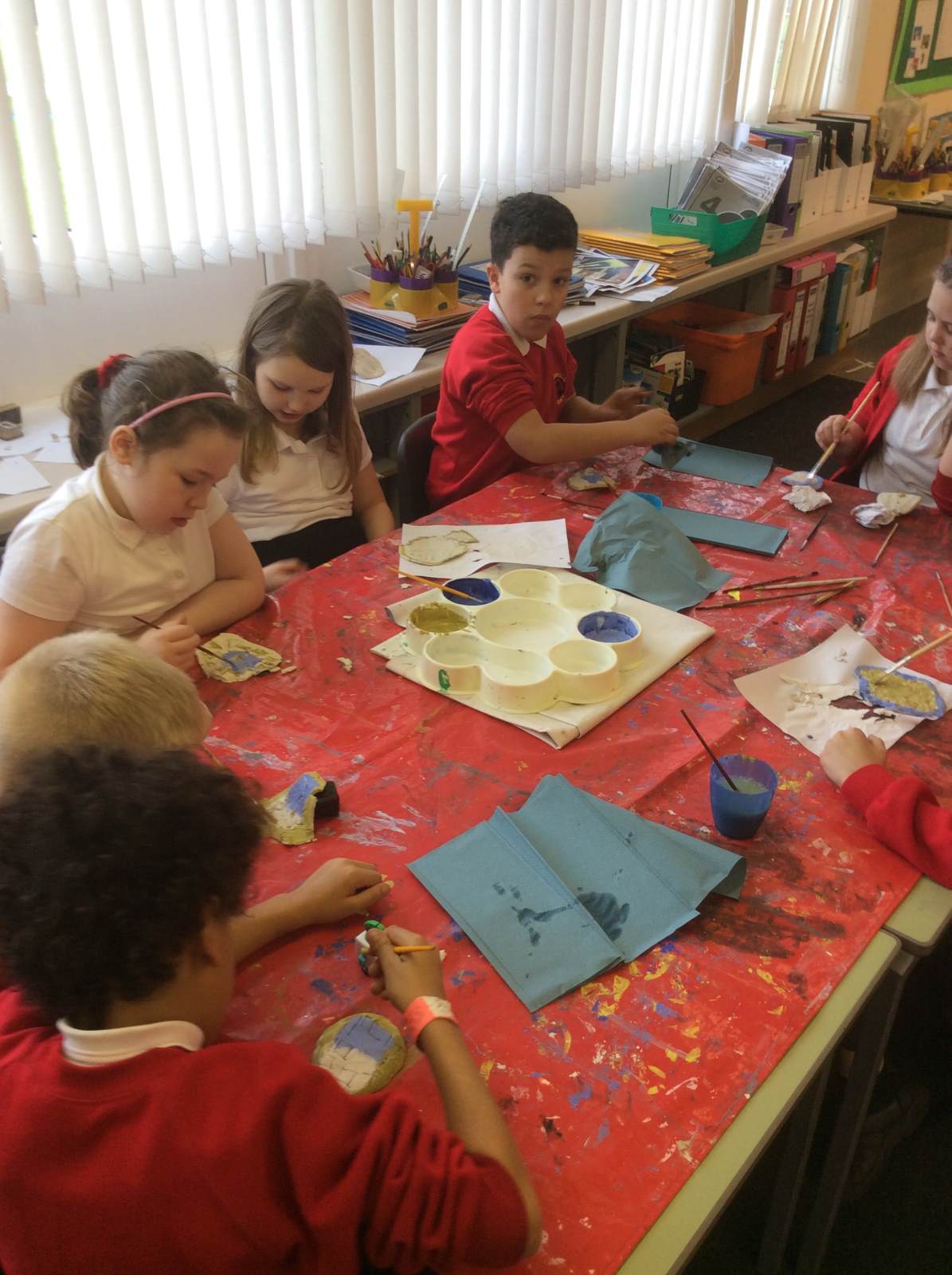 We experimented with different materials (shaving foam) to create texture.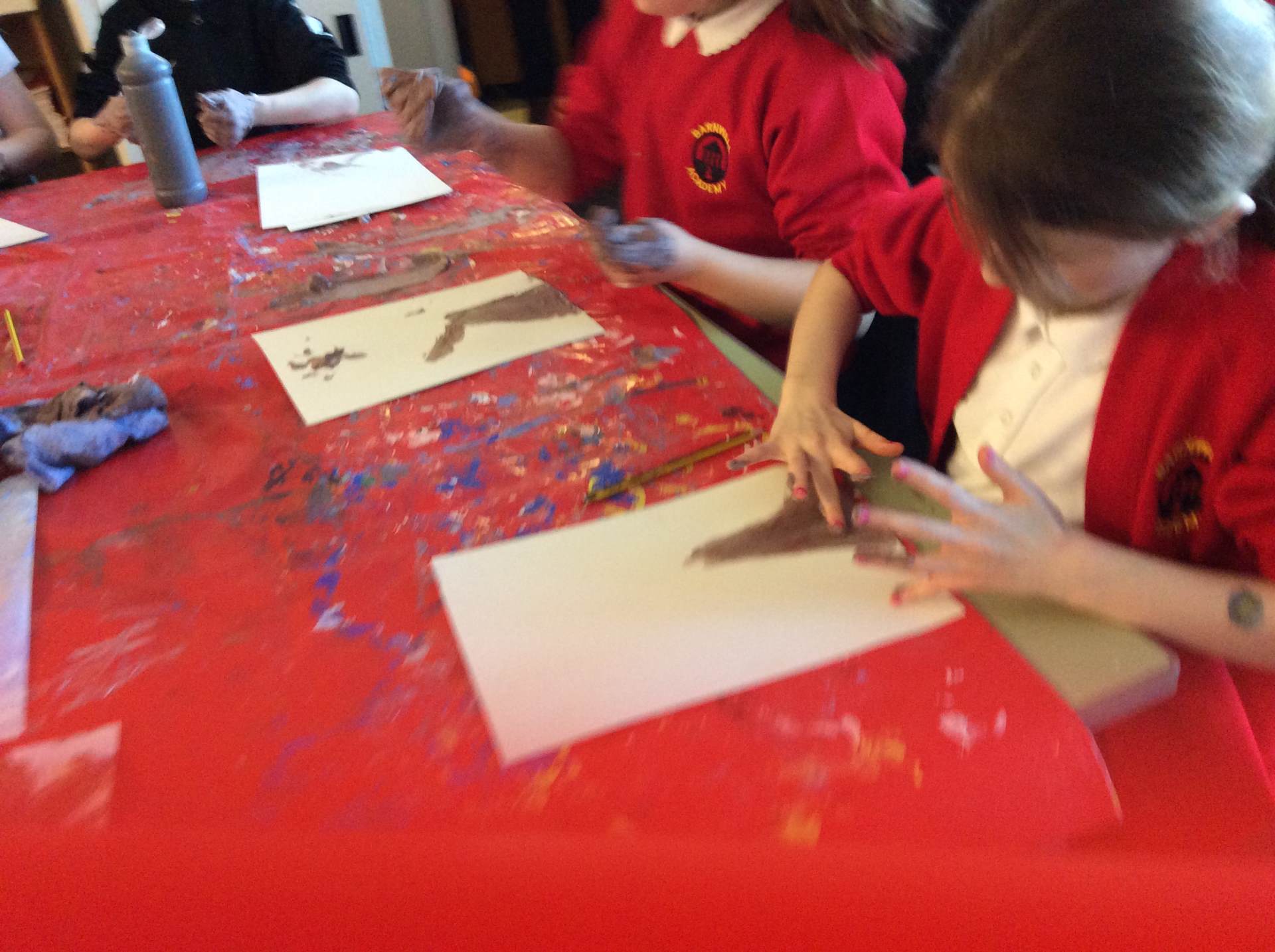 Computing
Lego We DO
In computing, we have created algorithms to make our own created automobiles start and stop. Furthermore, we used different devices such as sensors.
A car with a sensor.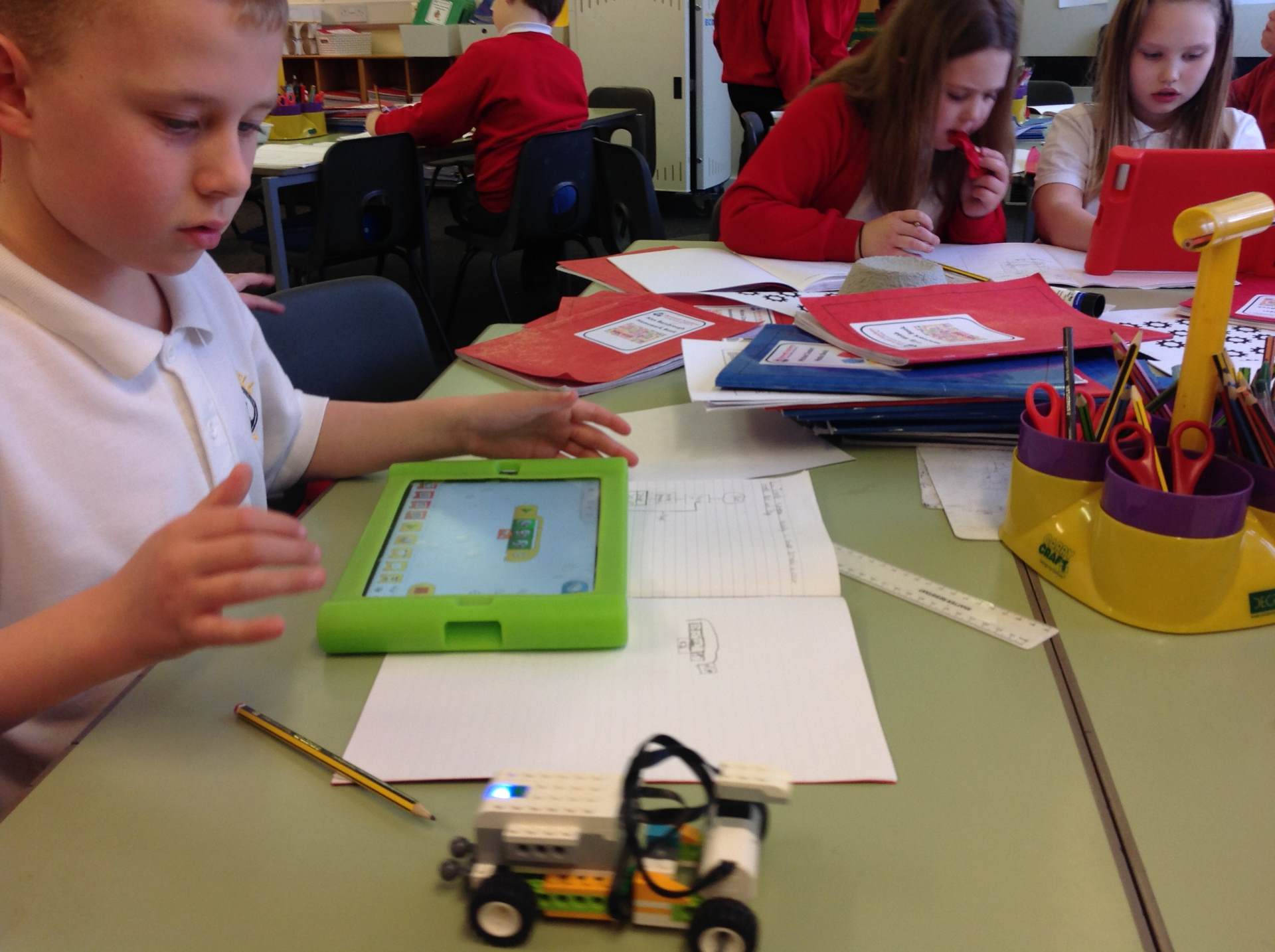 A train with gears
Coding
We have used Purple Mash to create and test algorithms and we have drawn flowcharts.
History
Trains - George Stephenson
As part of our trains topic, we learned about the life and impact of George Stephenson. A Northumberland engineer, who pioneered rail transport and helped develop the first passenger railway. We visited the Beamish open air museum to identify and research the first examples of rail locomotives. Furthermore, we visited a coal mine and realised why coal was such a valuable commodity during the Victorian era.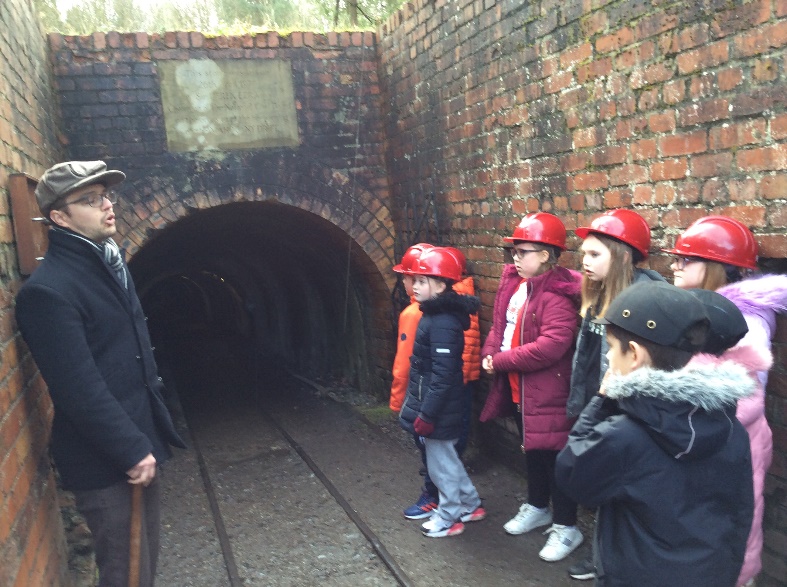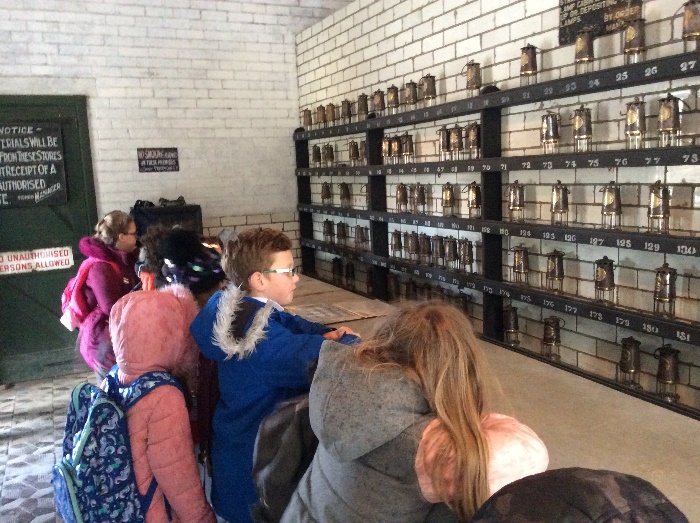 Arbeia Roman Fort
During our Romans topic, we visited the Arbeia Roman fort, which guarded the main sea route to Hadrian's wall. It was a key military base along the wall and is an important part of Roman Britain. We explored the fort including the West Gate, Commanding Officer's house and soldiers barrack block.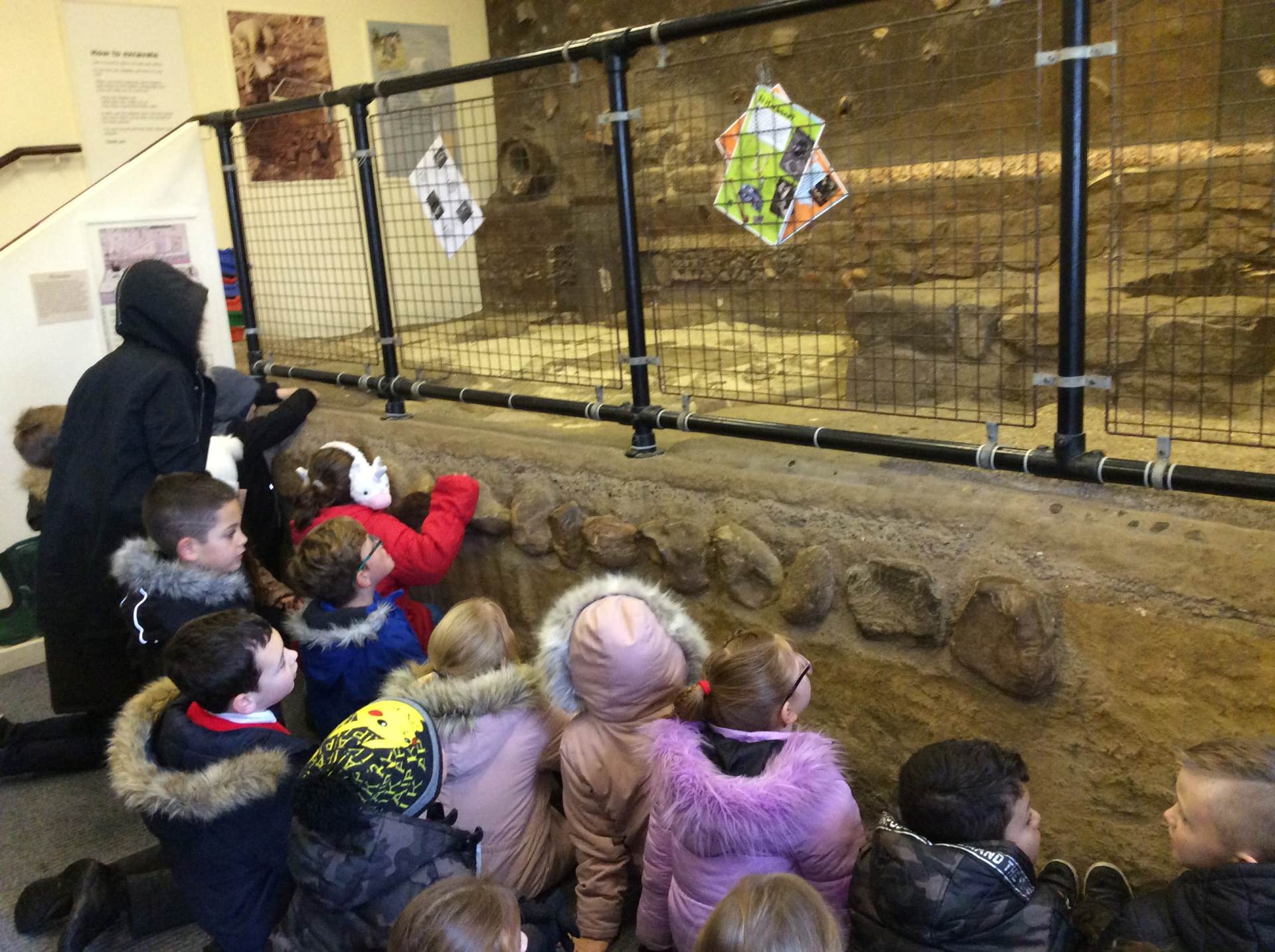 Geography
Our Place in Europe
In geography, we identified different countries in Europe using an atlas.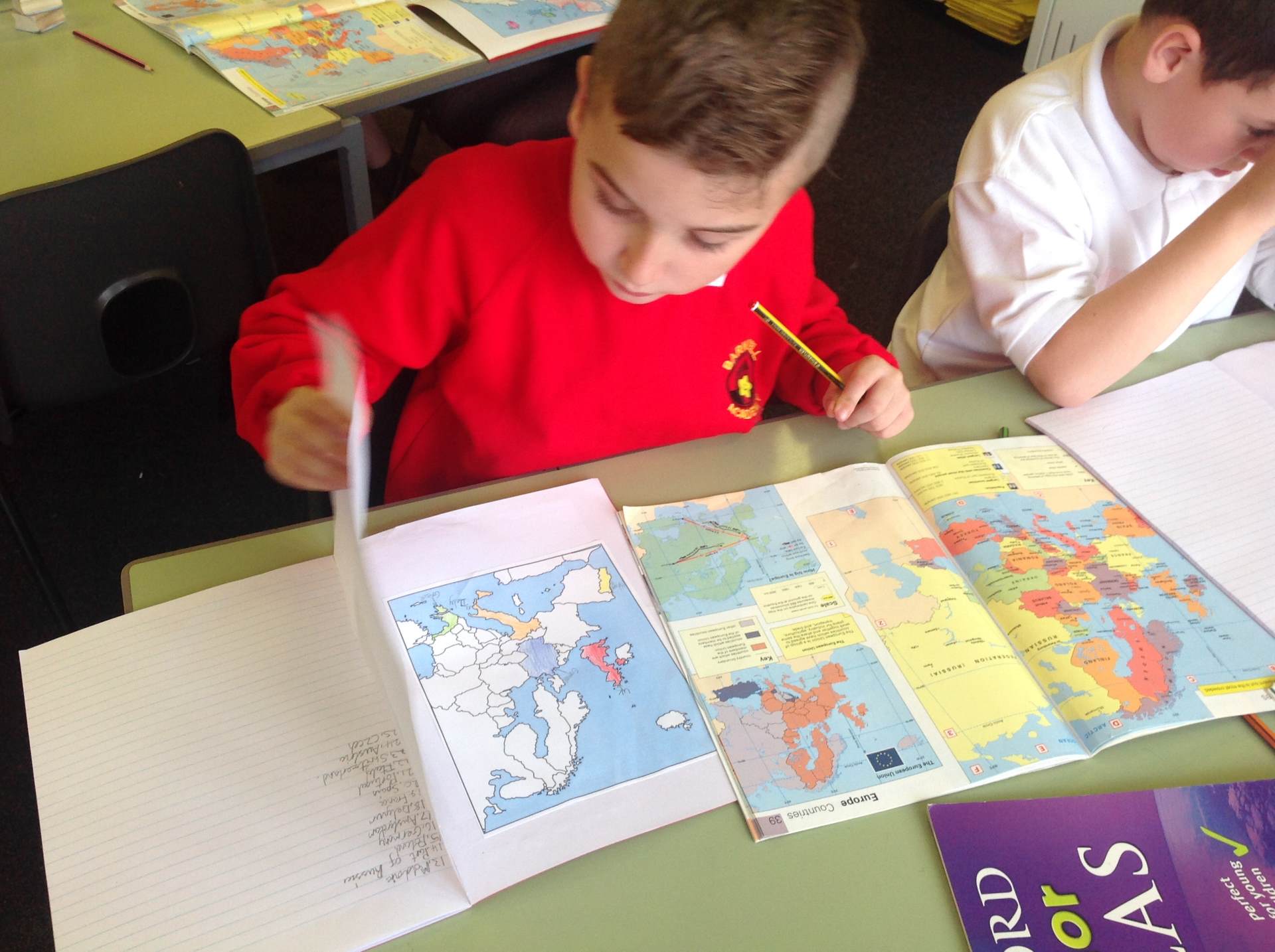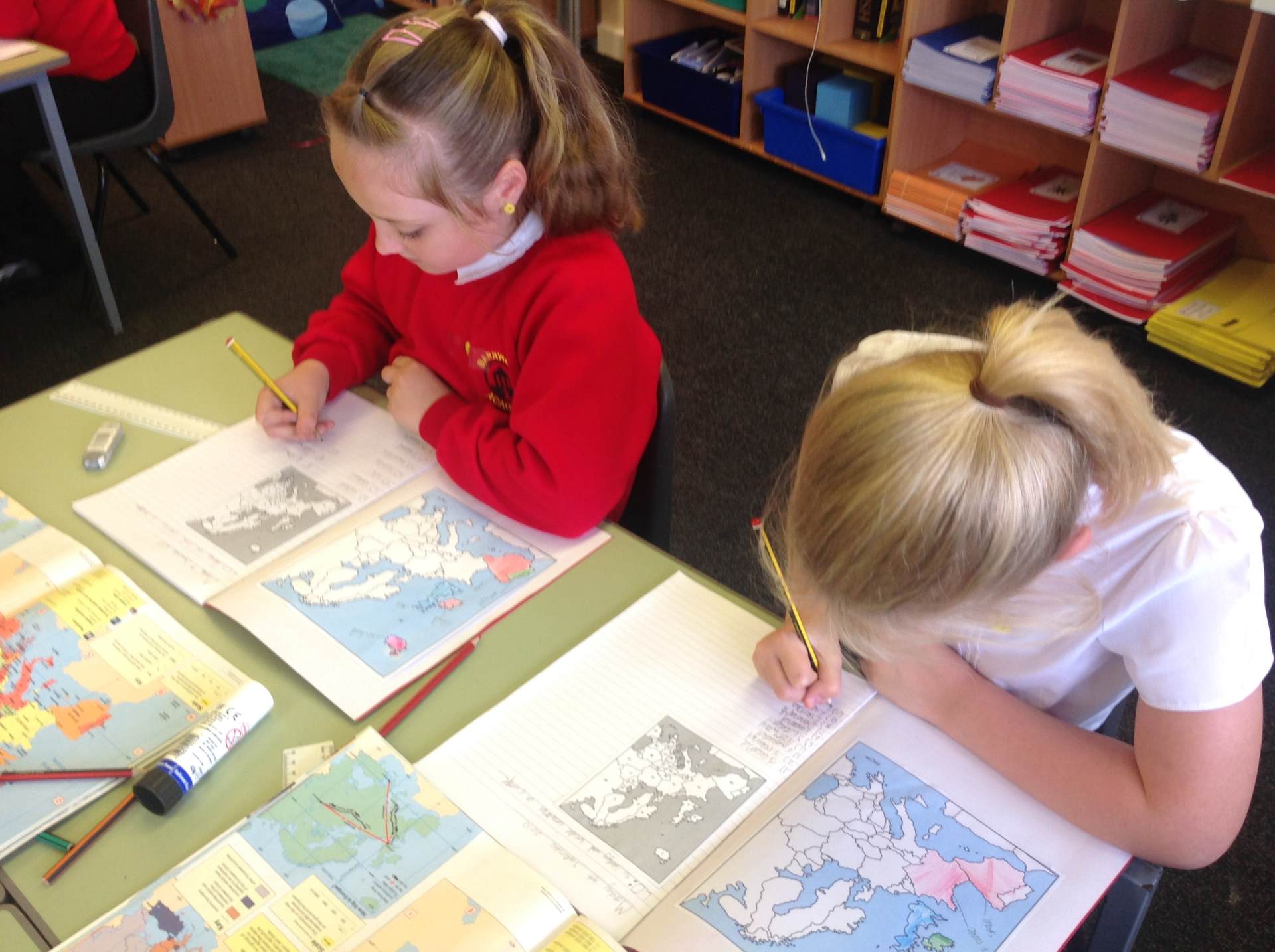 We conducted a detailed analysis of Spain
Our Local Area
We have identified local areas using ordnance survey maps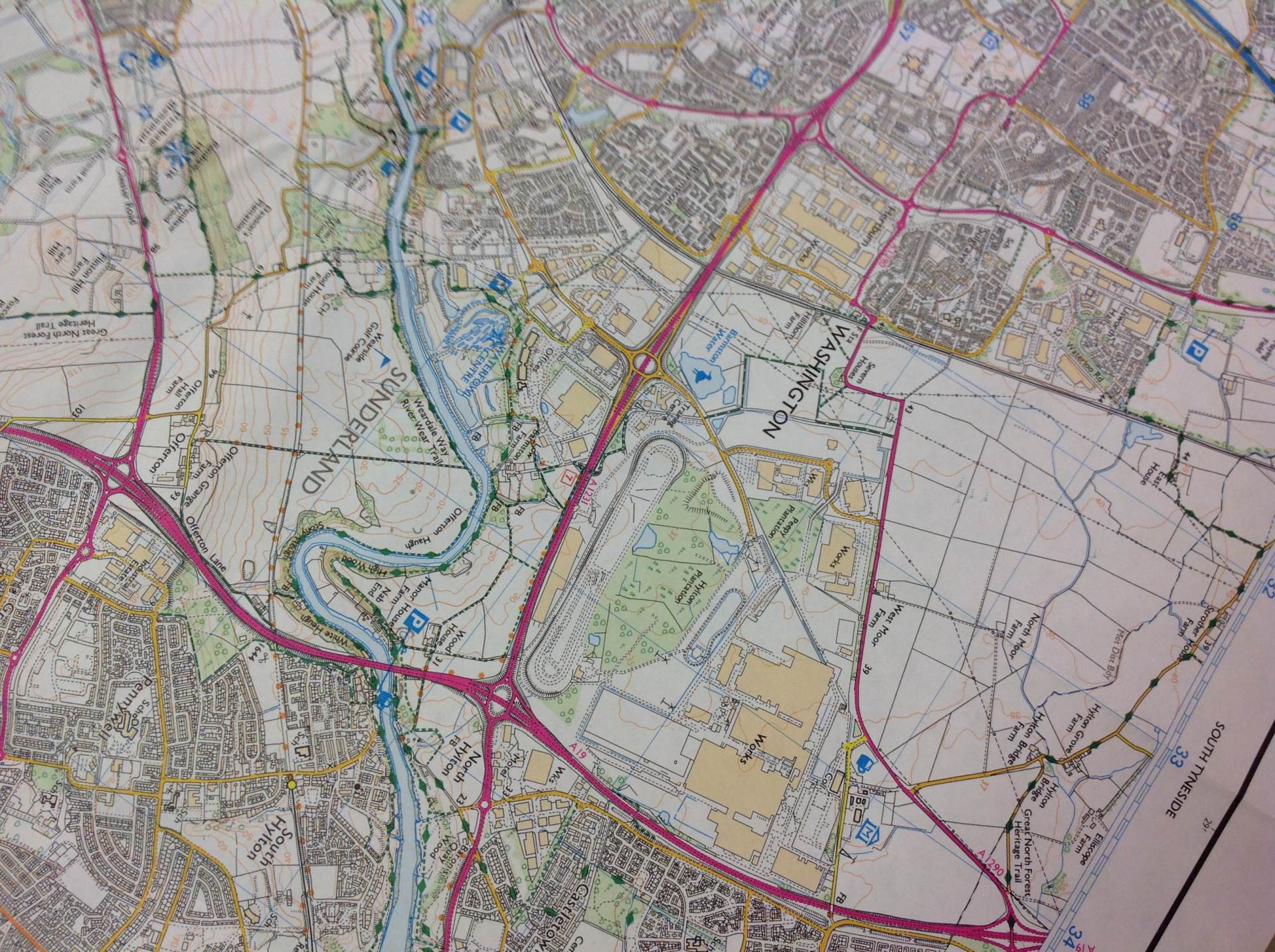 PSHE
In PSHE, we have discussed the importance of being a good friend, understanding relationships with different people and understanding how valuable everyone is in our society.
At the start of the year, we discussed our achievements, either in school or outside of school. We all wrote our achievements on a leaf, which was stuck on our health and well-being board.
P.E.
Tennis
In P.E., we have utilised the opportunity to learn from specialist coaches. We were a fantastic time learning new tennis skills this year.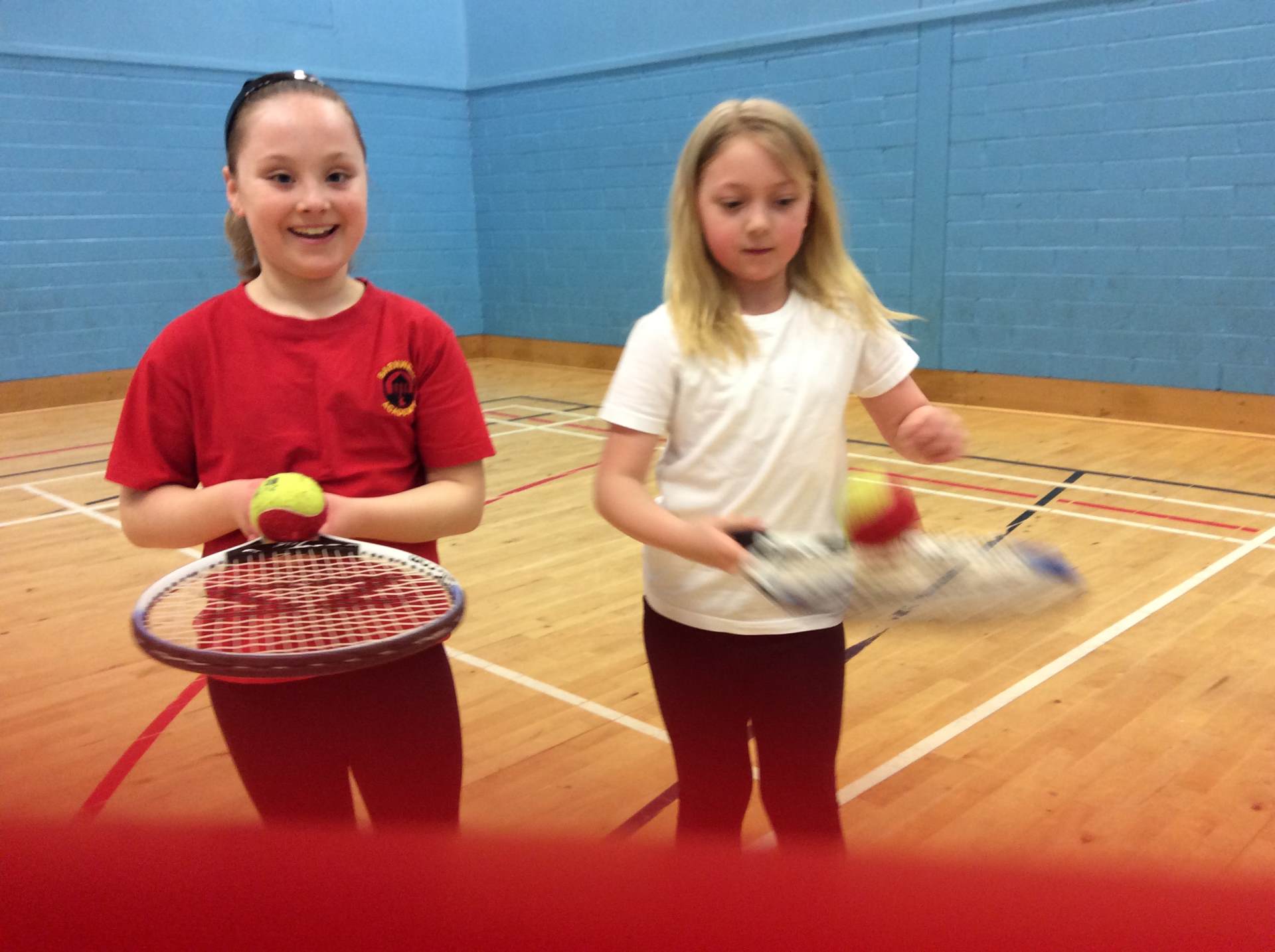 Hockey
We have participated in sporting tournaments this year as part of our P.E. curriculum. We were thrilled to represent our school at hockey tournament.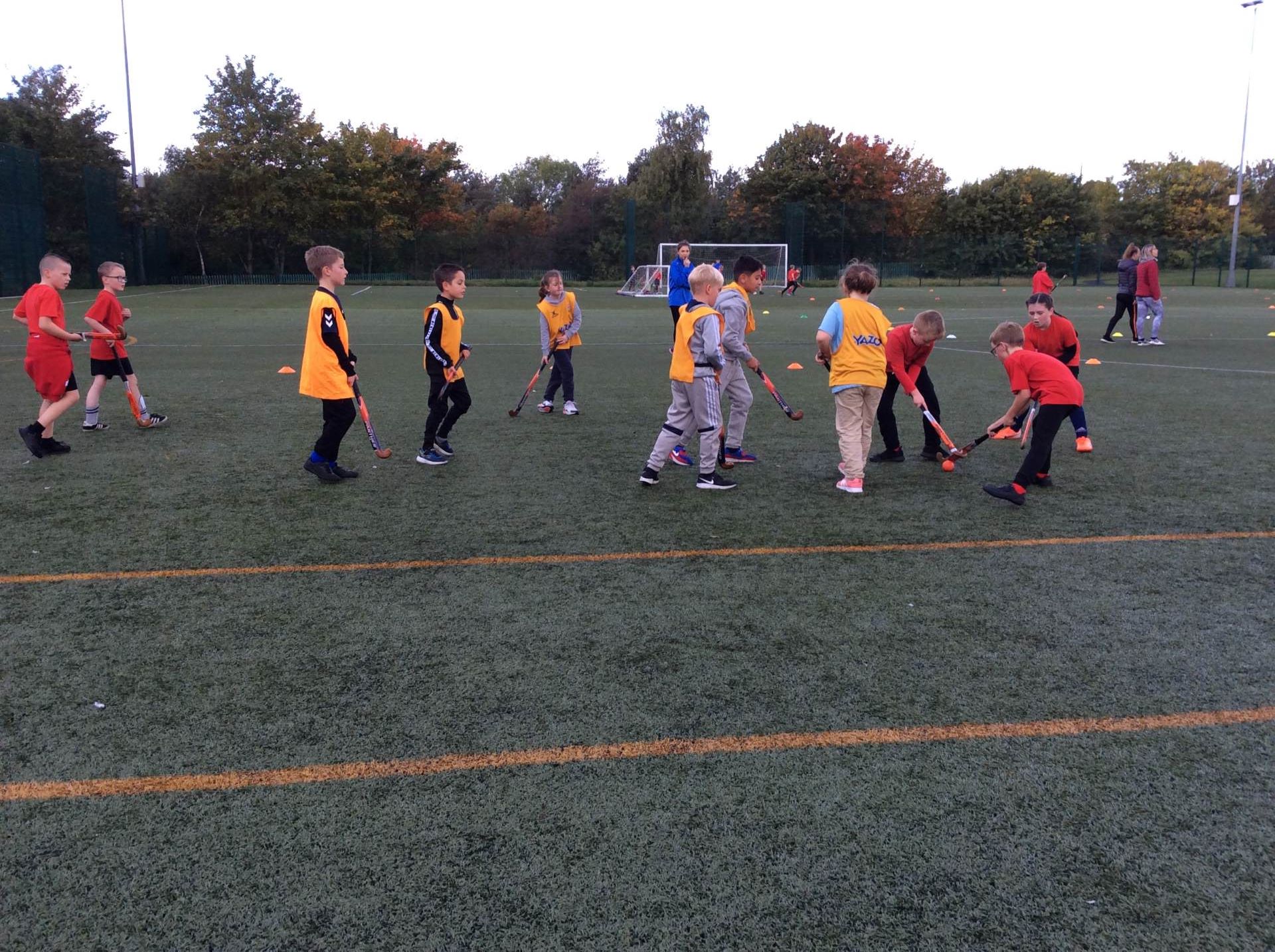 Music
Keyboards
In music, we been learning new notes such as middle F. We have located the note on both the keyboard and on the stave. We have recapped what we already know by playing songs using the notes C,D and E. We have developed our understanding of music theory by identifying new music notations such as a semi-breve.