Reception
Welcome to Reception!
It is great to be back at school.
We have also been joined by seven new children. They have settled well into our class and have made lots of friends.
We made face biscuits in our first week.
All About Me
Our first theme is all about ourselves.
We have looked at the skeleton and are learning the names of the bones.
We know the skull protects our brain and the ribs our heart.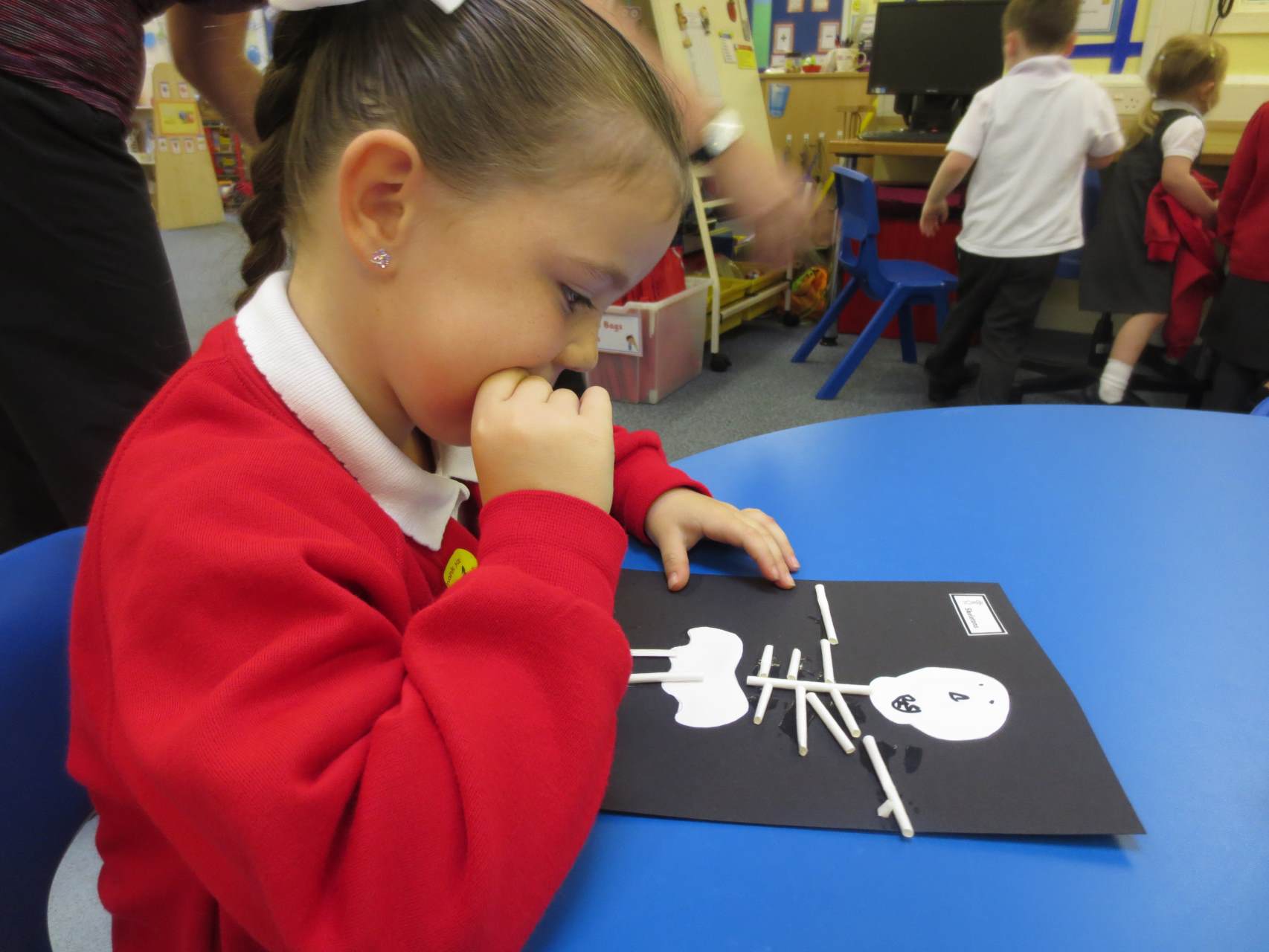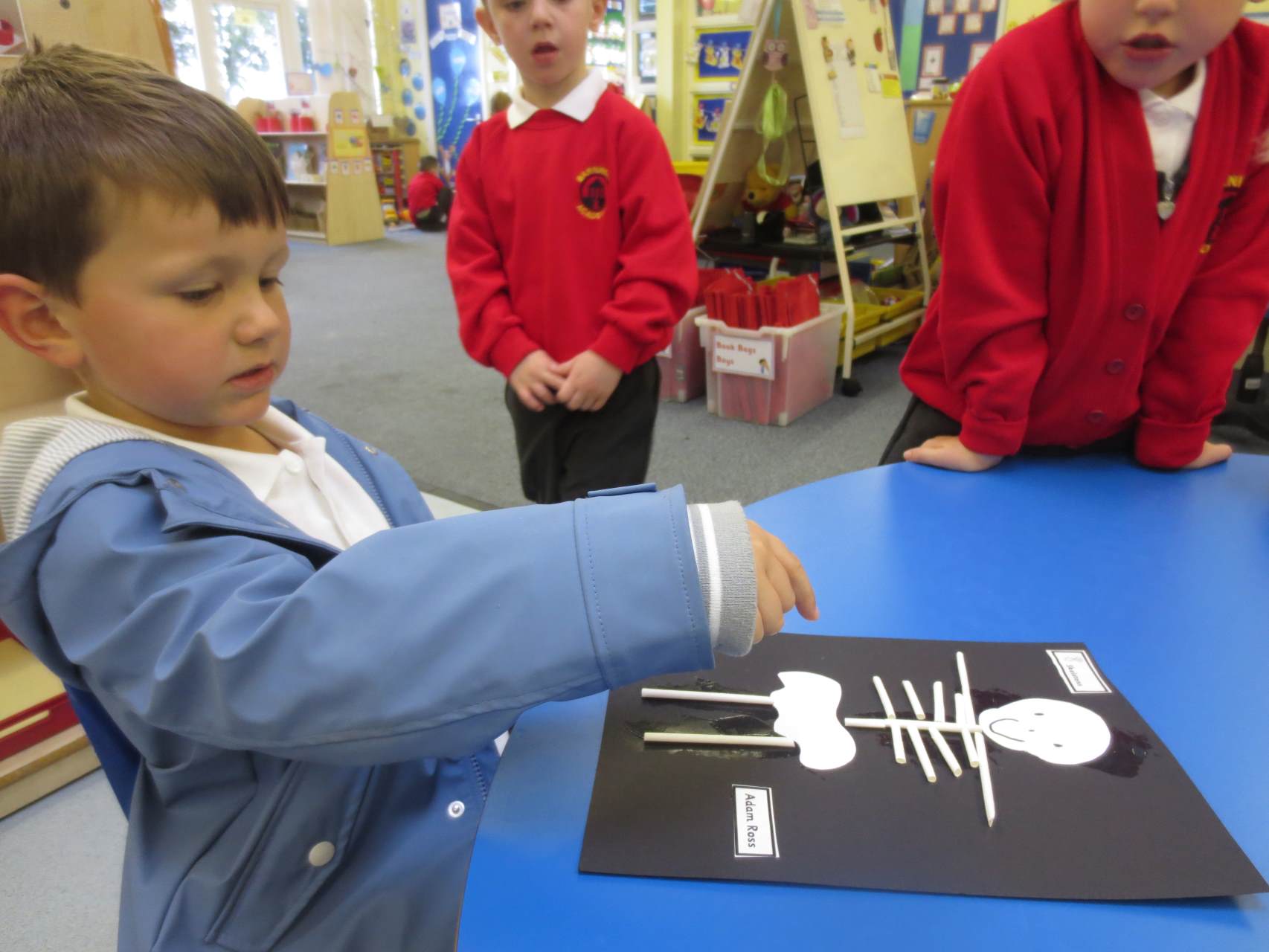 We are also looking at different ways to keep healthy.
We have discussed eating fruit and vegetables, doing exercise, brushing our teeth two times a day and washing our hands to kill germs.
We had a visit from the School Nurses to help us.
They also explained the role of nurses and doctors and how they help us.