Welcome to Nursery
The nursery children have settled into school very well. They have enjoyed making new friends and exploring the different areas of our indoor and outdoor classroom.
All About Me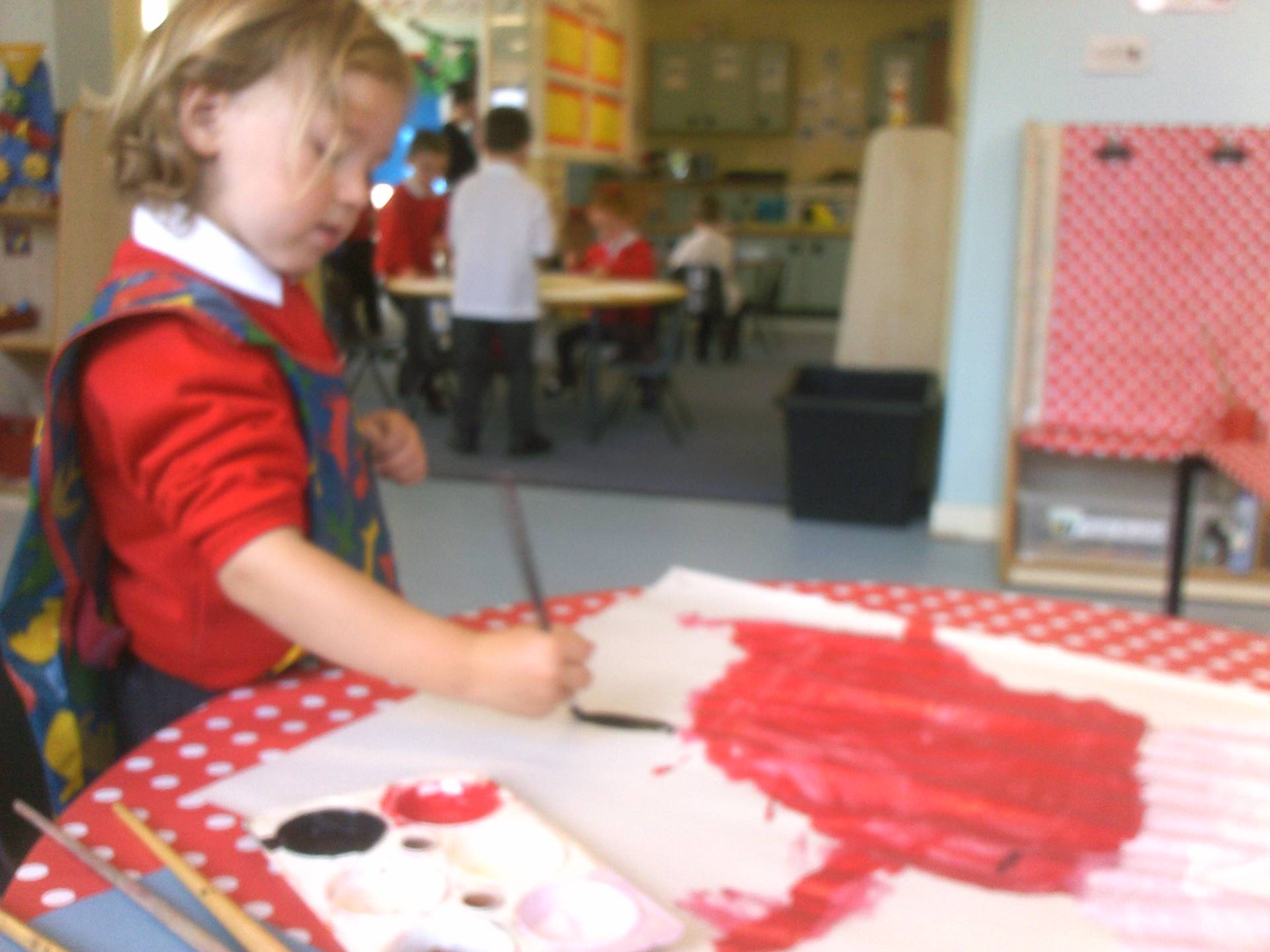 We looked into a mirror and painted our self-portraits to learn about ourselves.
We made memory boxes and spoke about our families and memories.
Autumn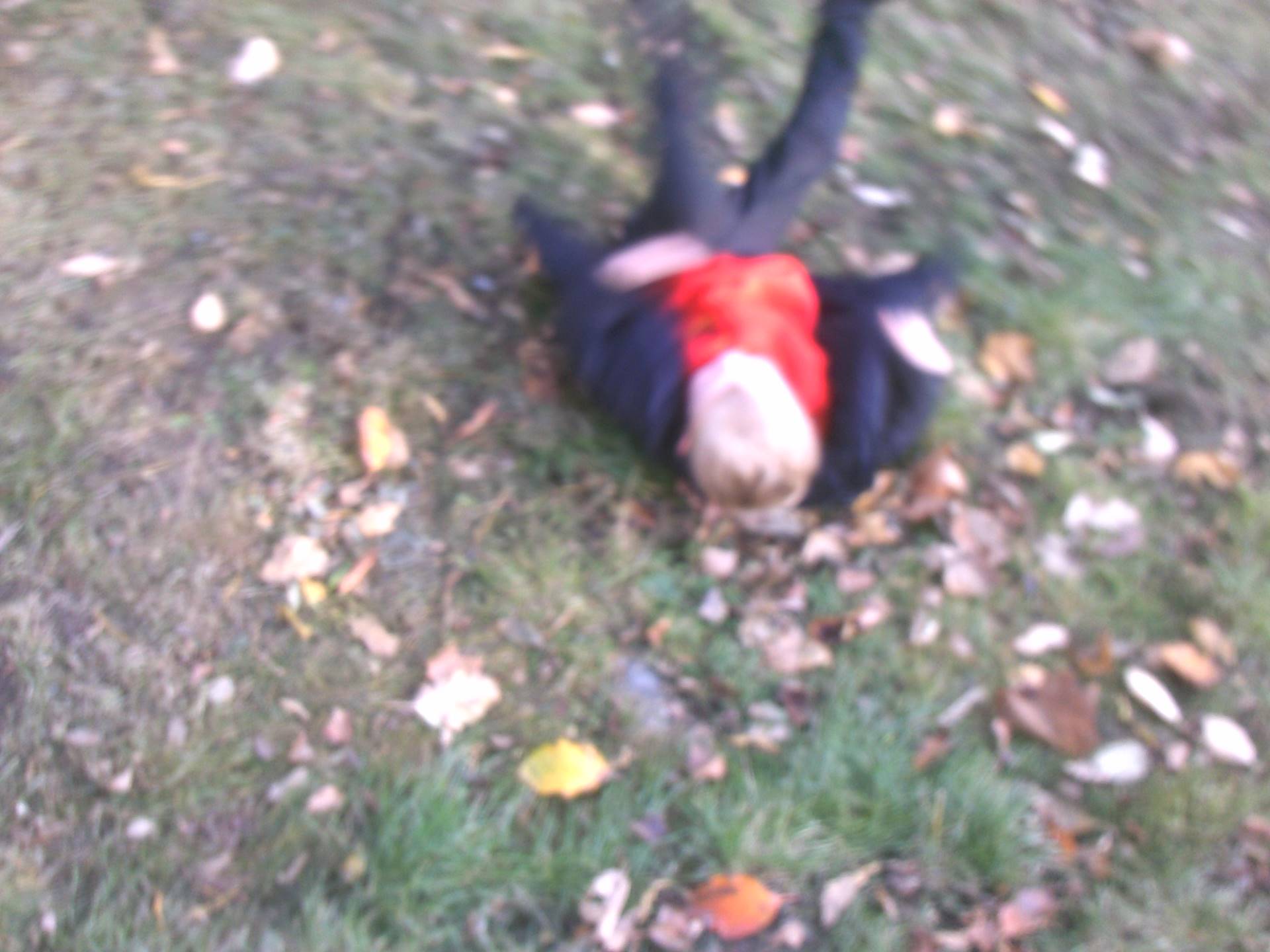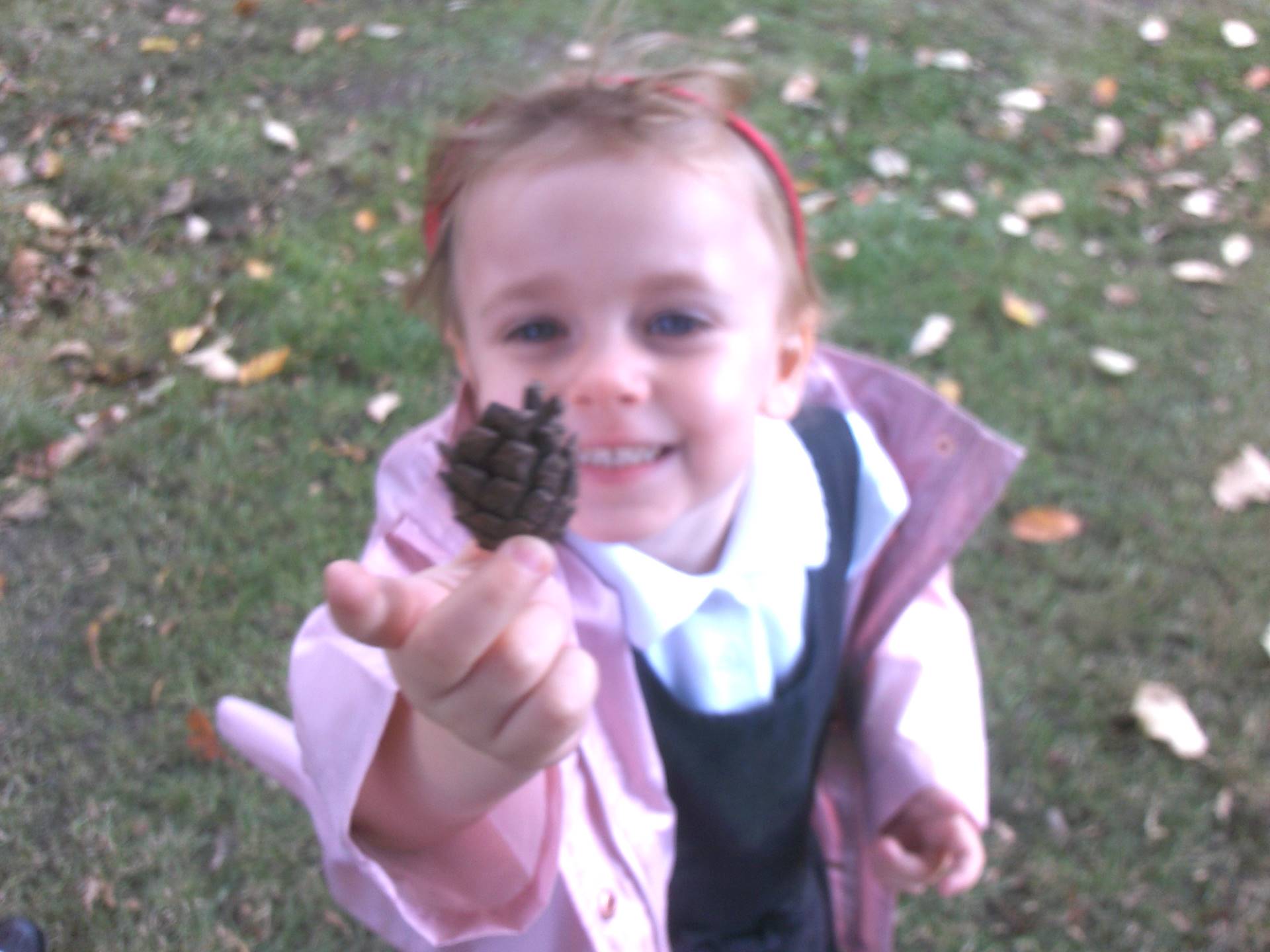 We love to play outside. We enjoyed rolling down the hill and hunting for autumn treasures in the nursery garden.
We observed the autumn objects and used them to help us count and print patterns in the play dough.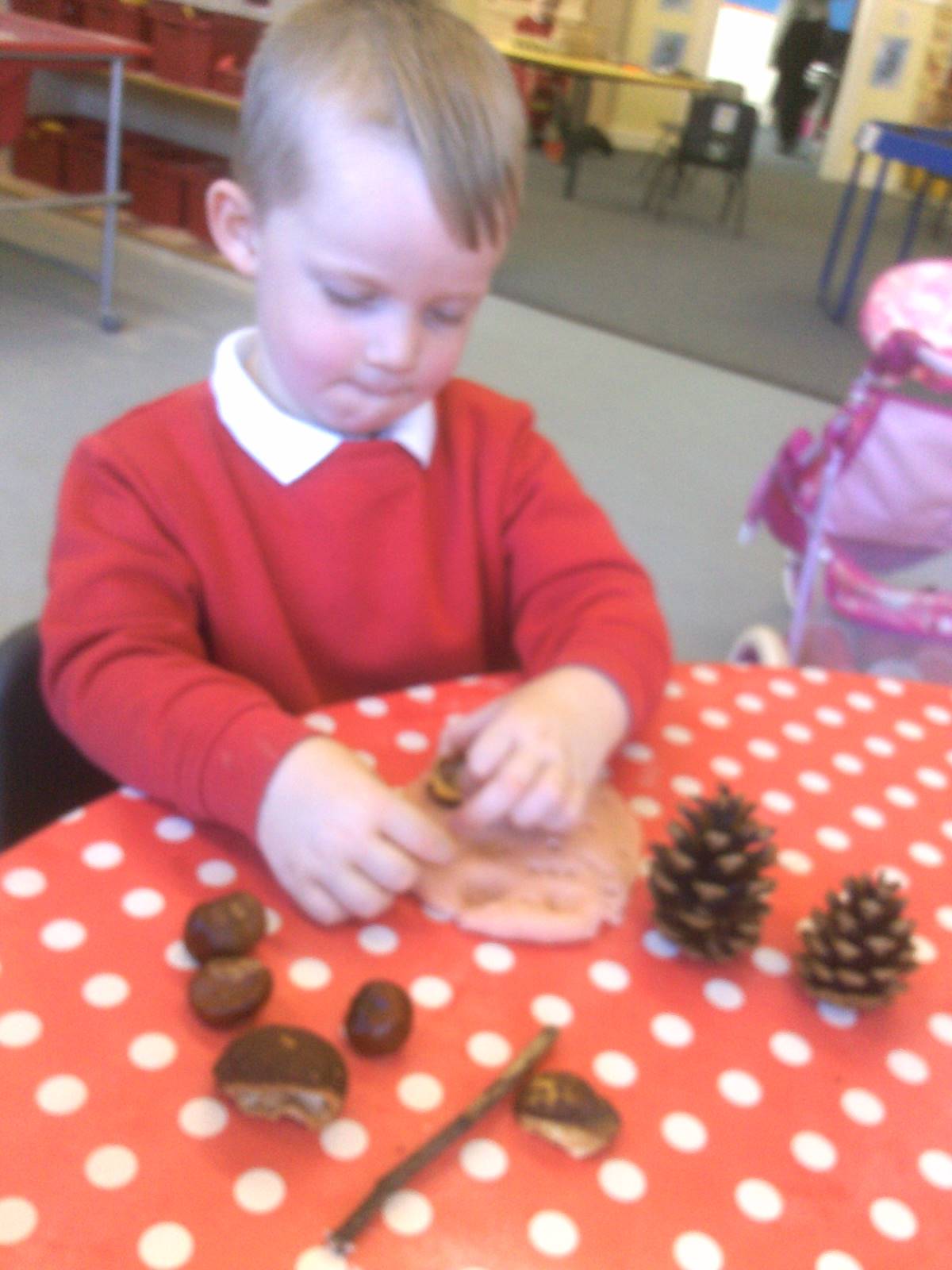 Celebrations
We have been learning about different celebrations such as Halloween, Diwali and Bonfire Night.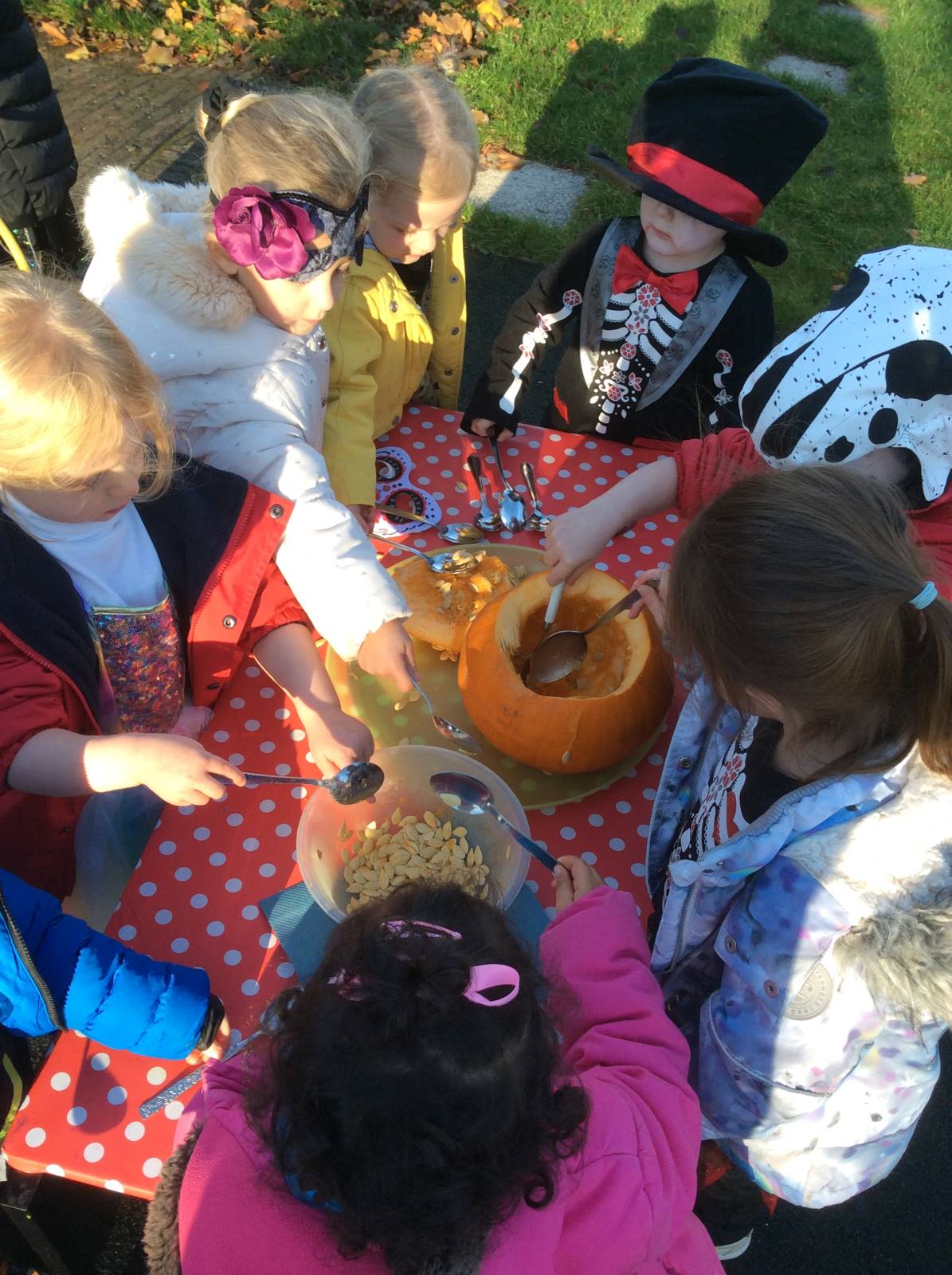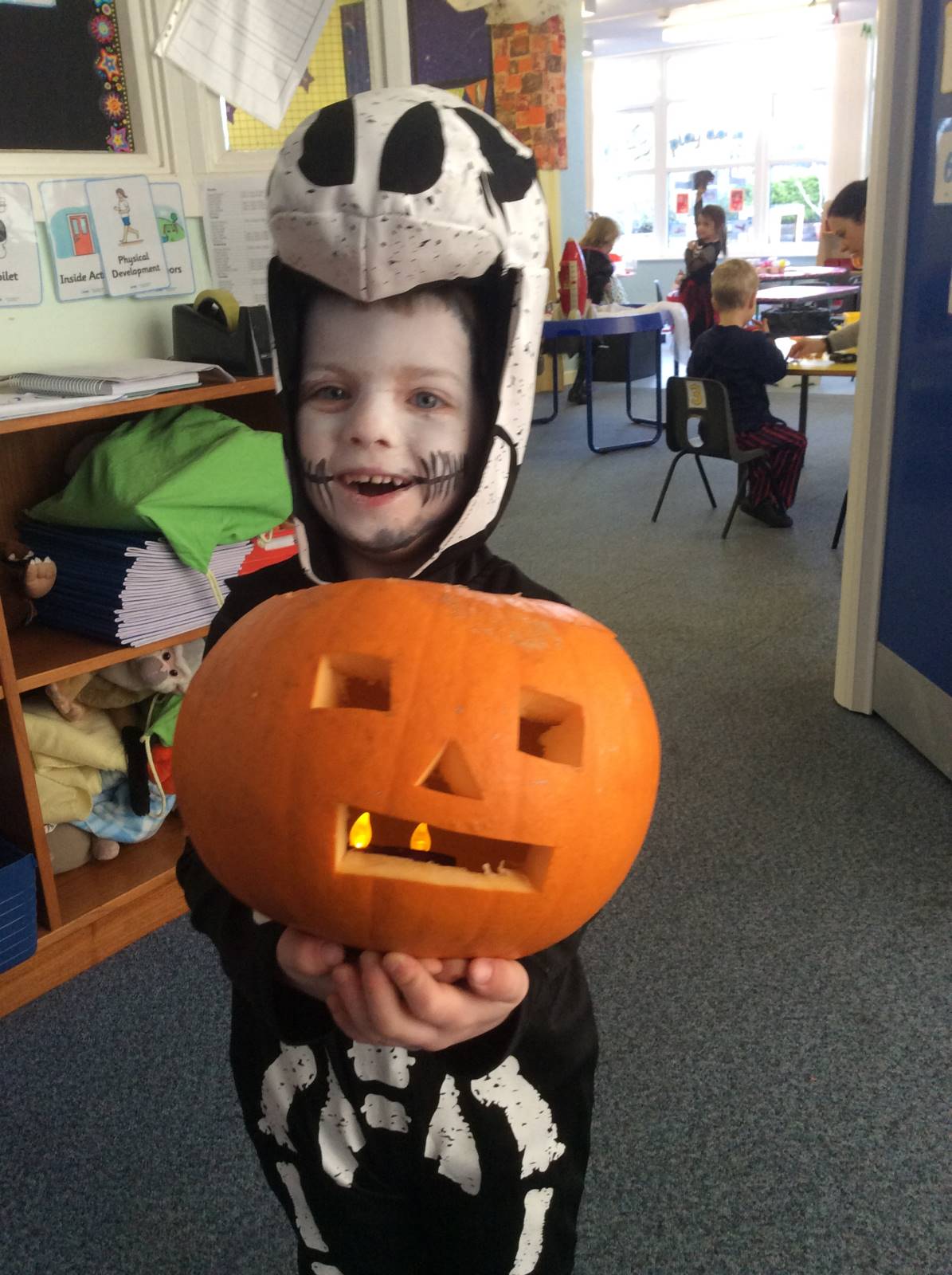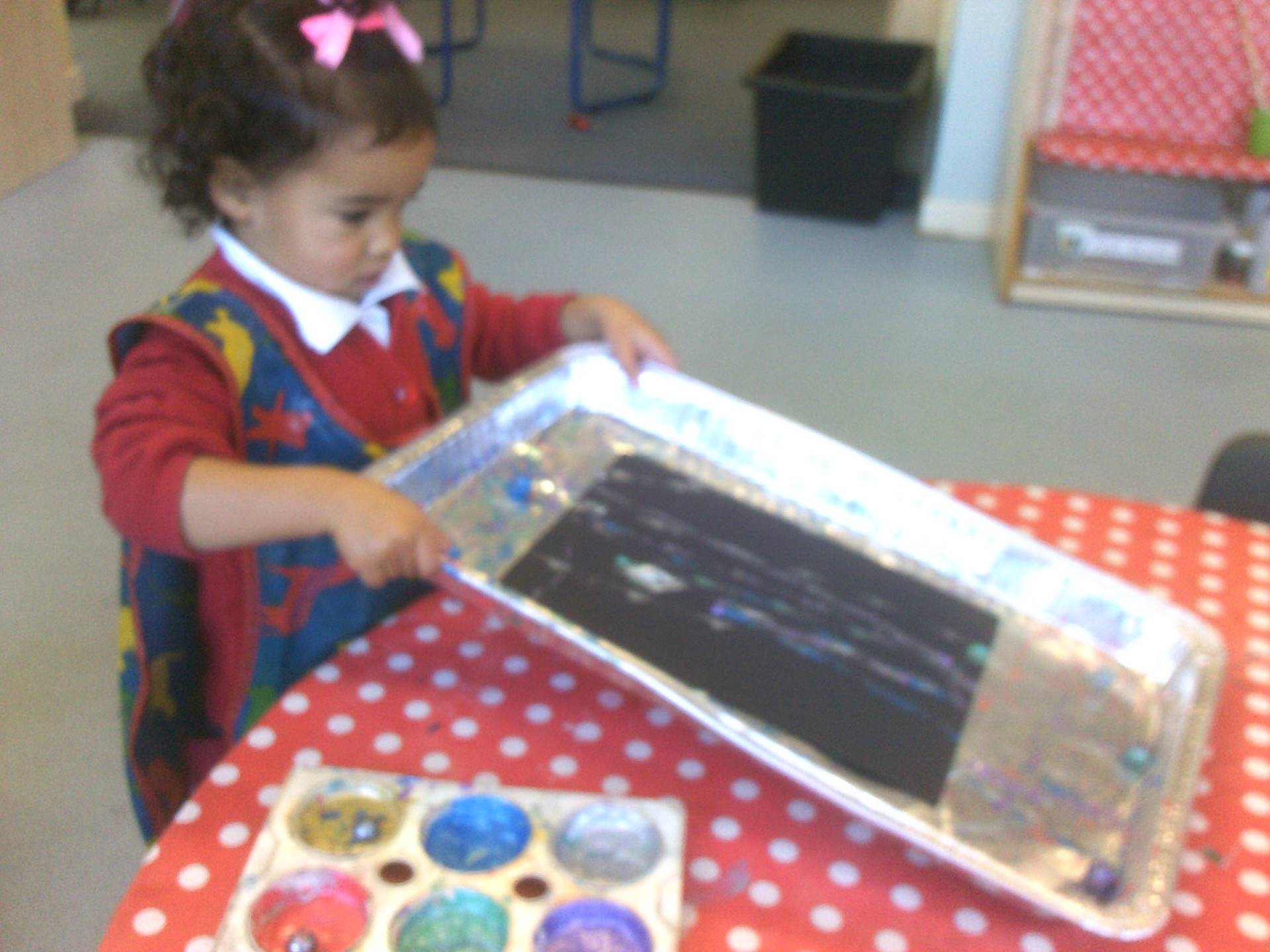 We had a Spanish day in school.
We also helped raise money for Children in Need. We even had a special visit from Pudsey Bear.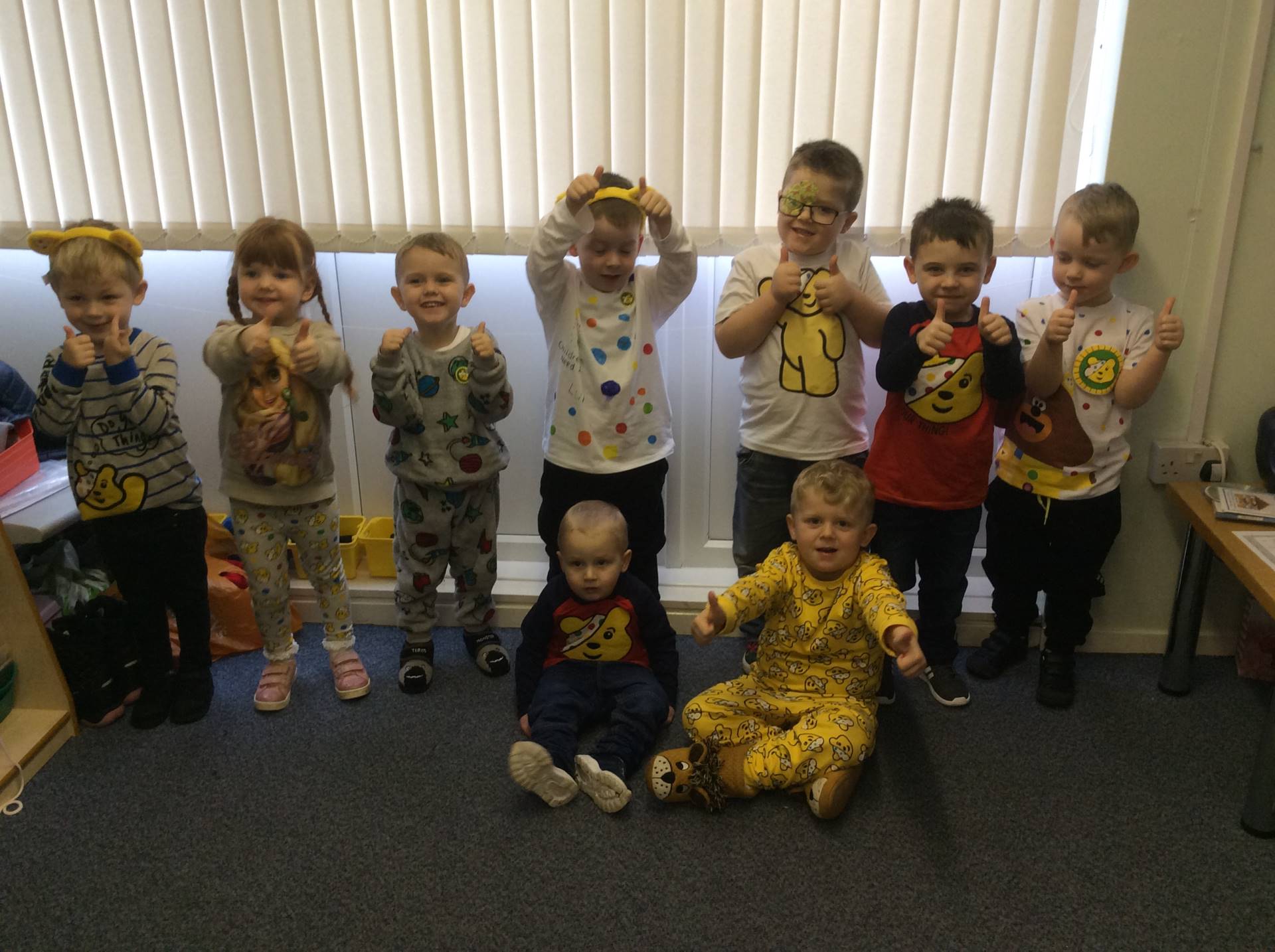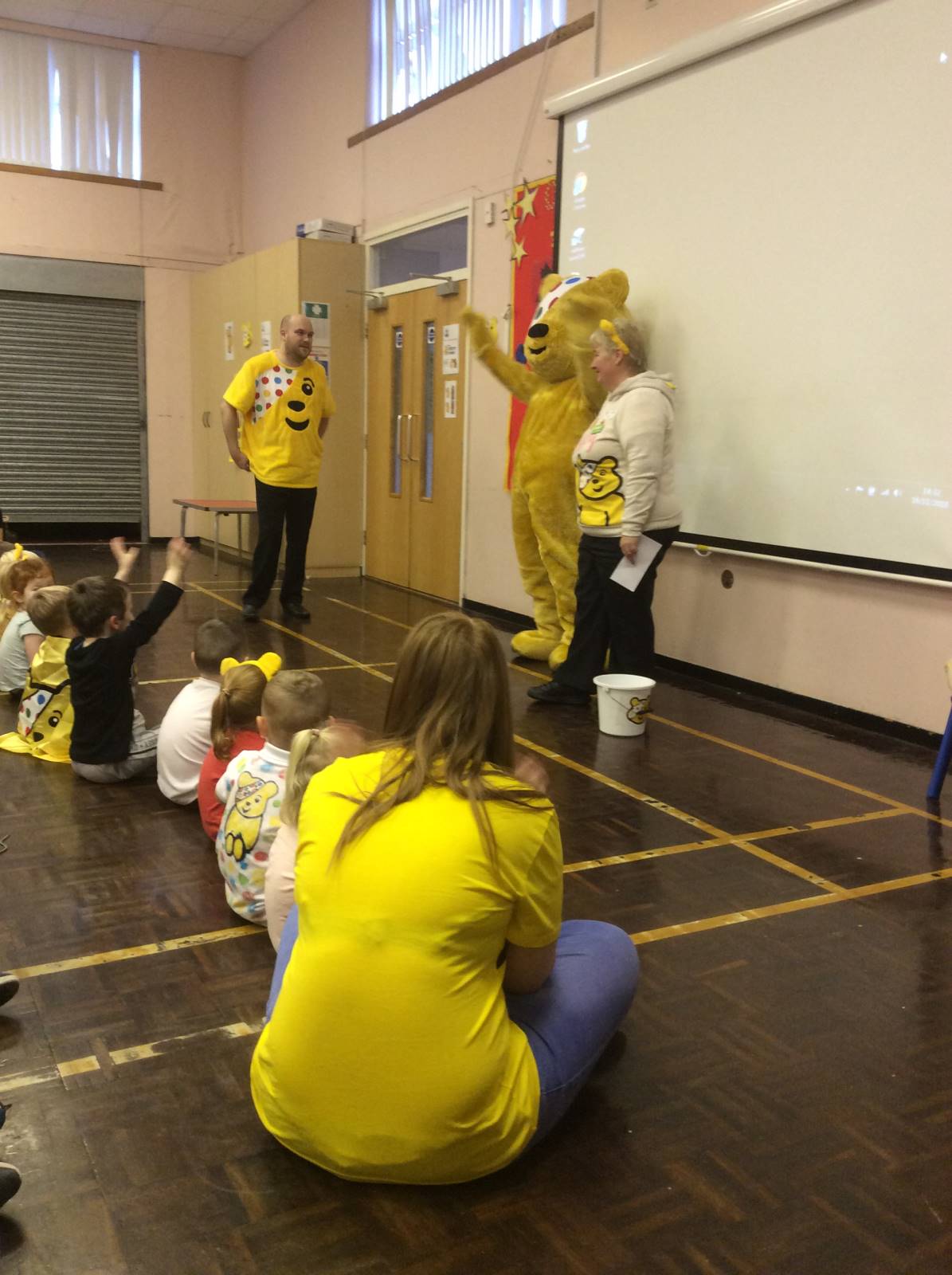 Christmas
We have been doing a lot of fun Christmas activities. We loved our Santa's workshop role play area.
We made Santa's sleigh, dressed up, wrote letters to Santa, made toys and wrapped up presents.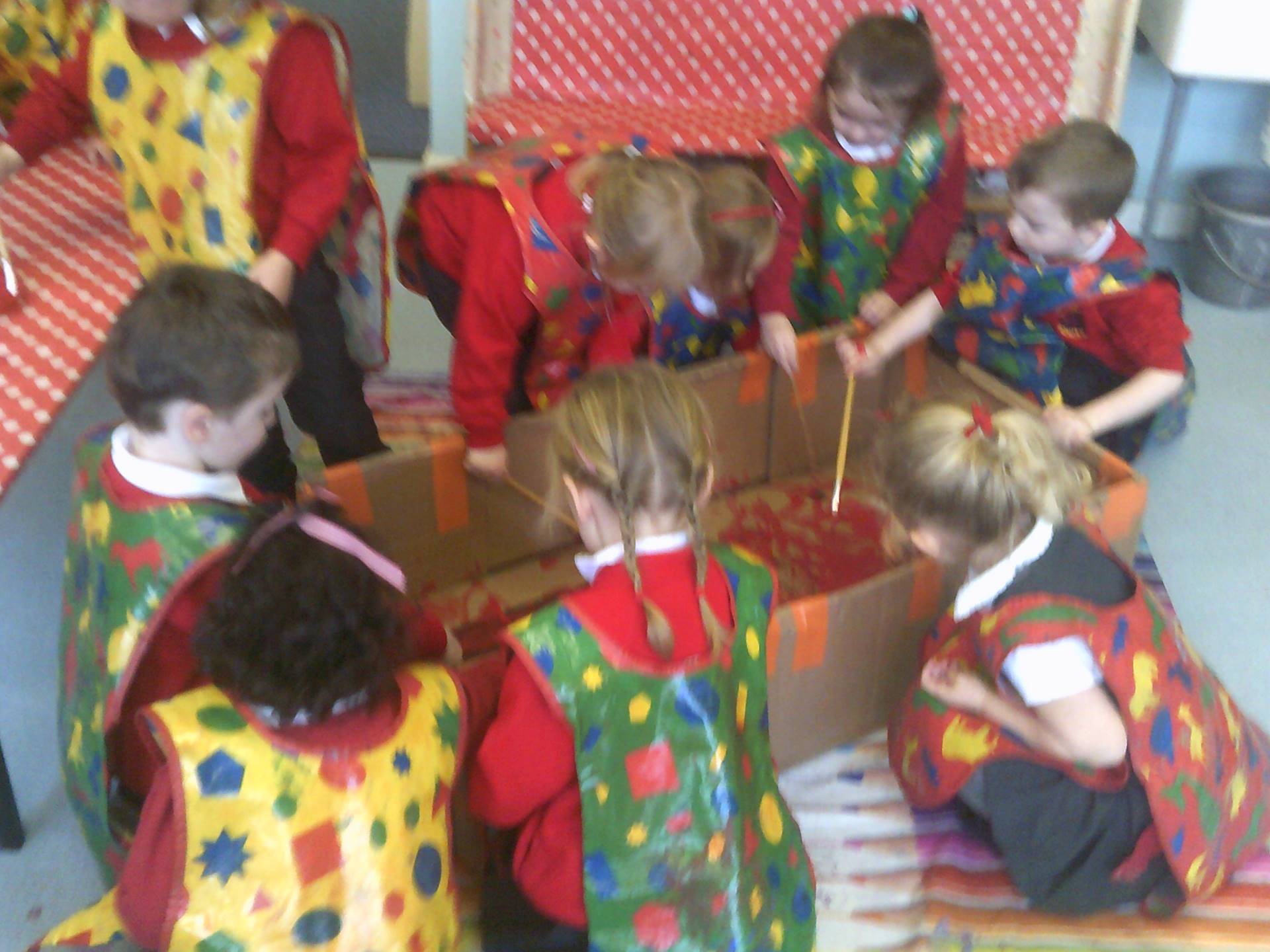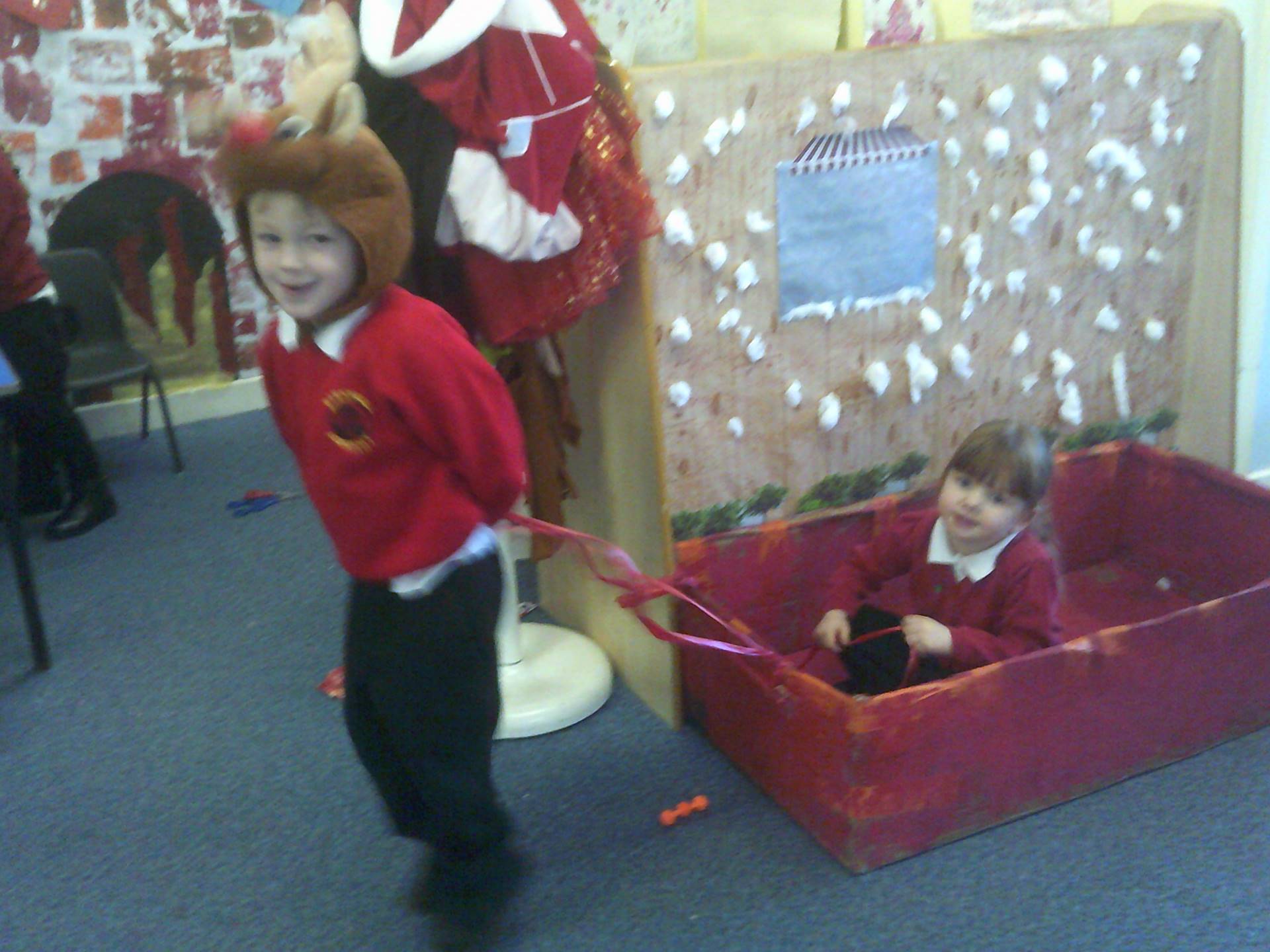 We have also learnt about the story of Jesus and why we celebrate Christmas. We worked really hard practicing our Nativity and loved performing it to our families.
Now that the weather is colder, we have noticed some changes in our garden. We enjoyed exploring how the water in the trays had turned to ice, and we enjoyed splashing in puddles.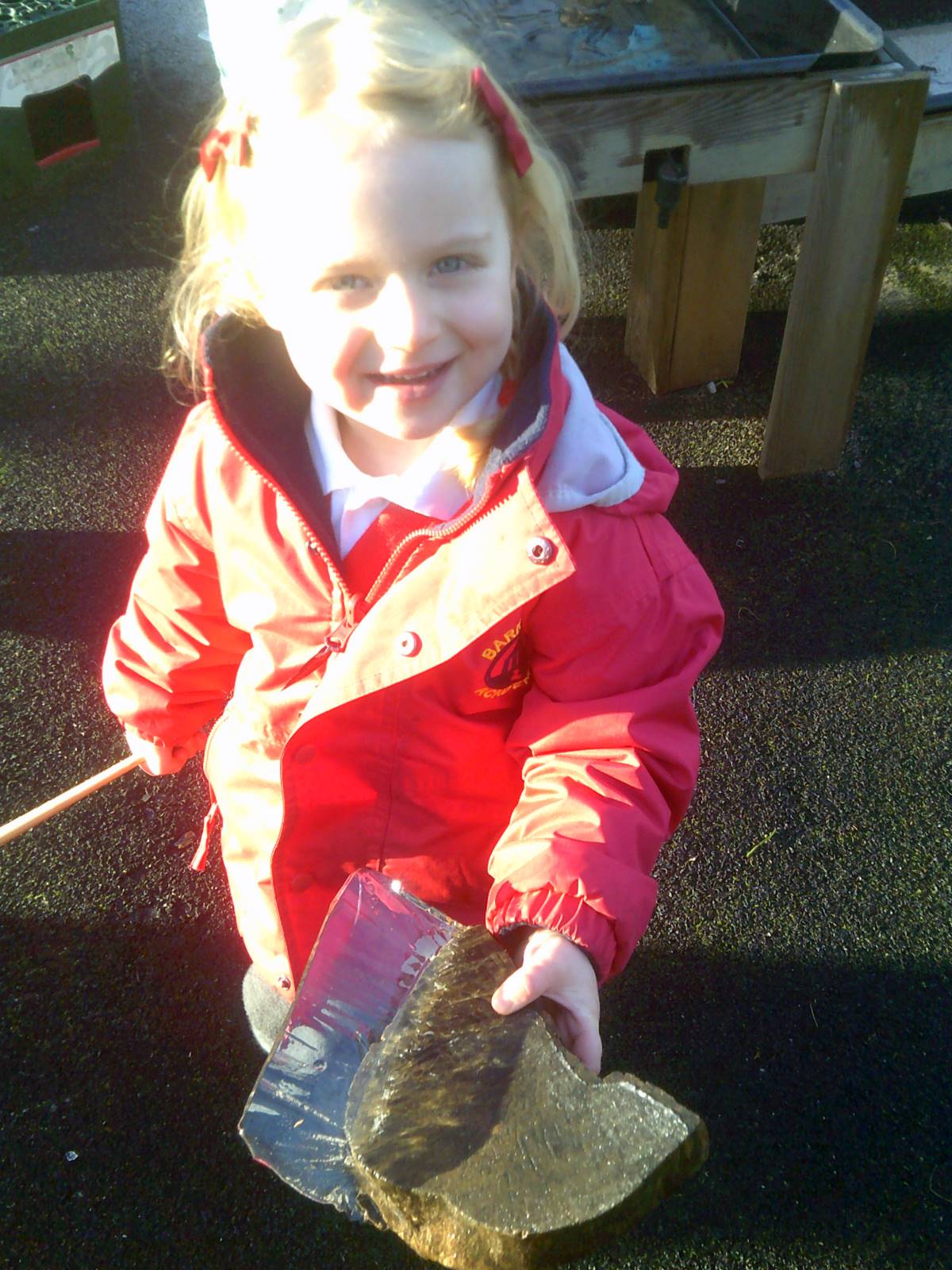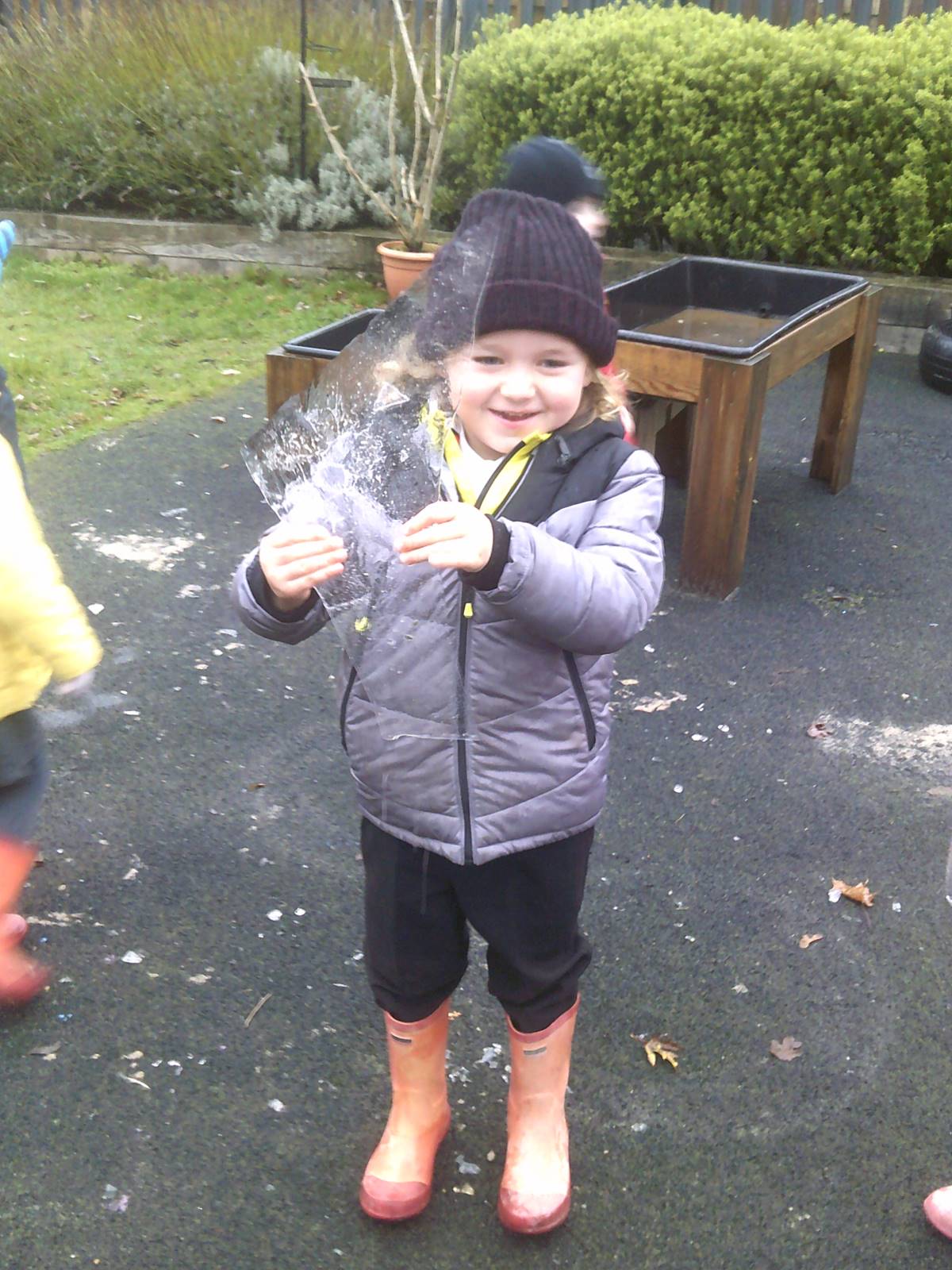 We had an exciting Christmas party with a special visit from Santa, he even give us all a present. Rudolph and the other Reindeer waited on the roof, we could hear their bells.
Winter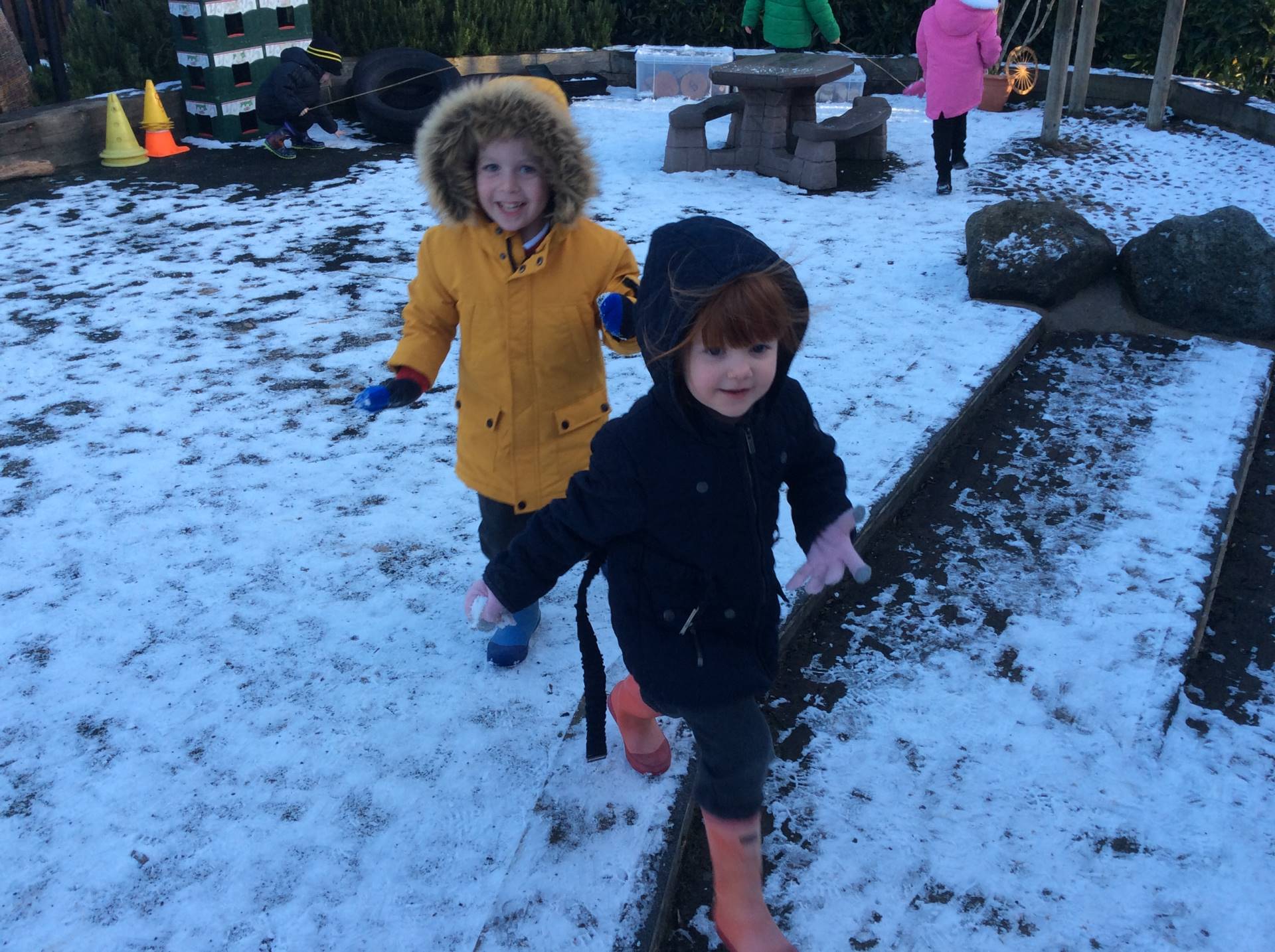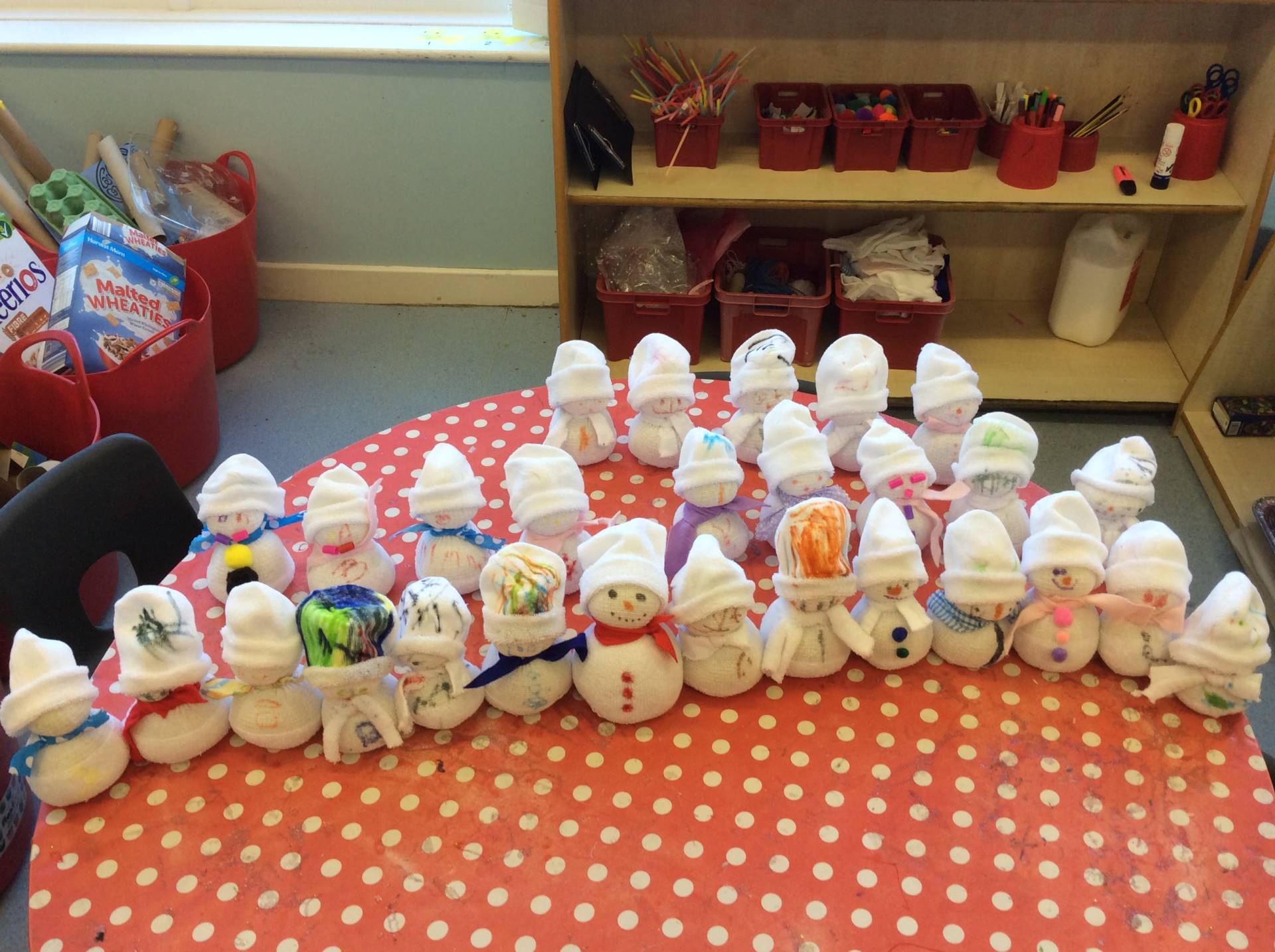 Day and Night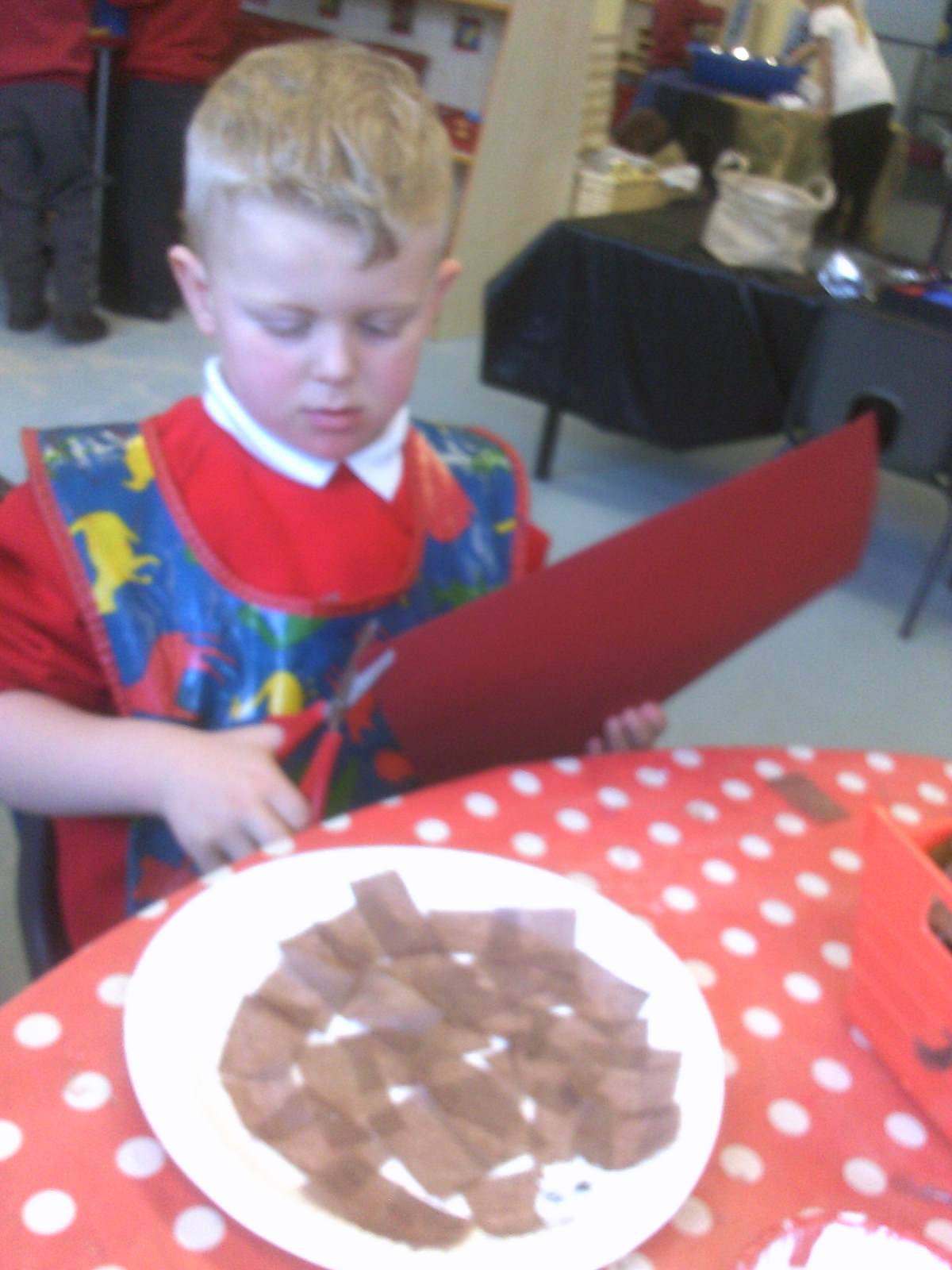 Superheros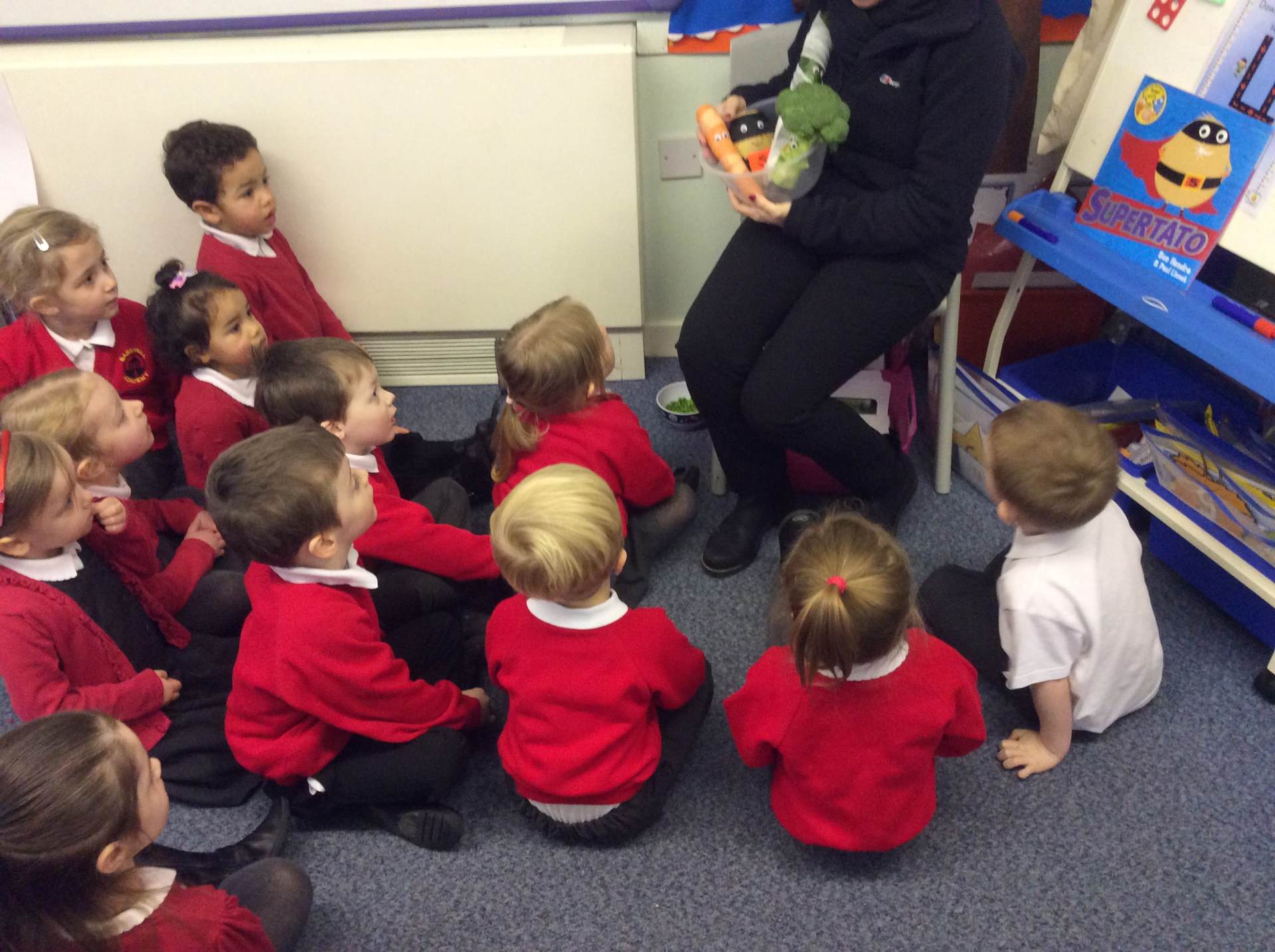 We really enjoyed reading Supertato!
The characters from the story came to visit our classroom.
We explored the different vegetables and practiced chopping them.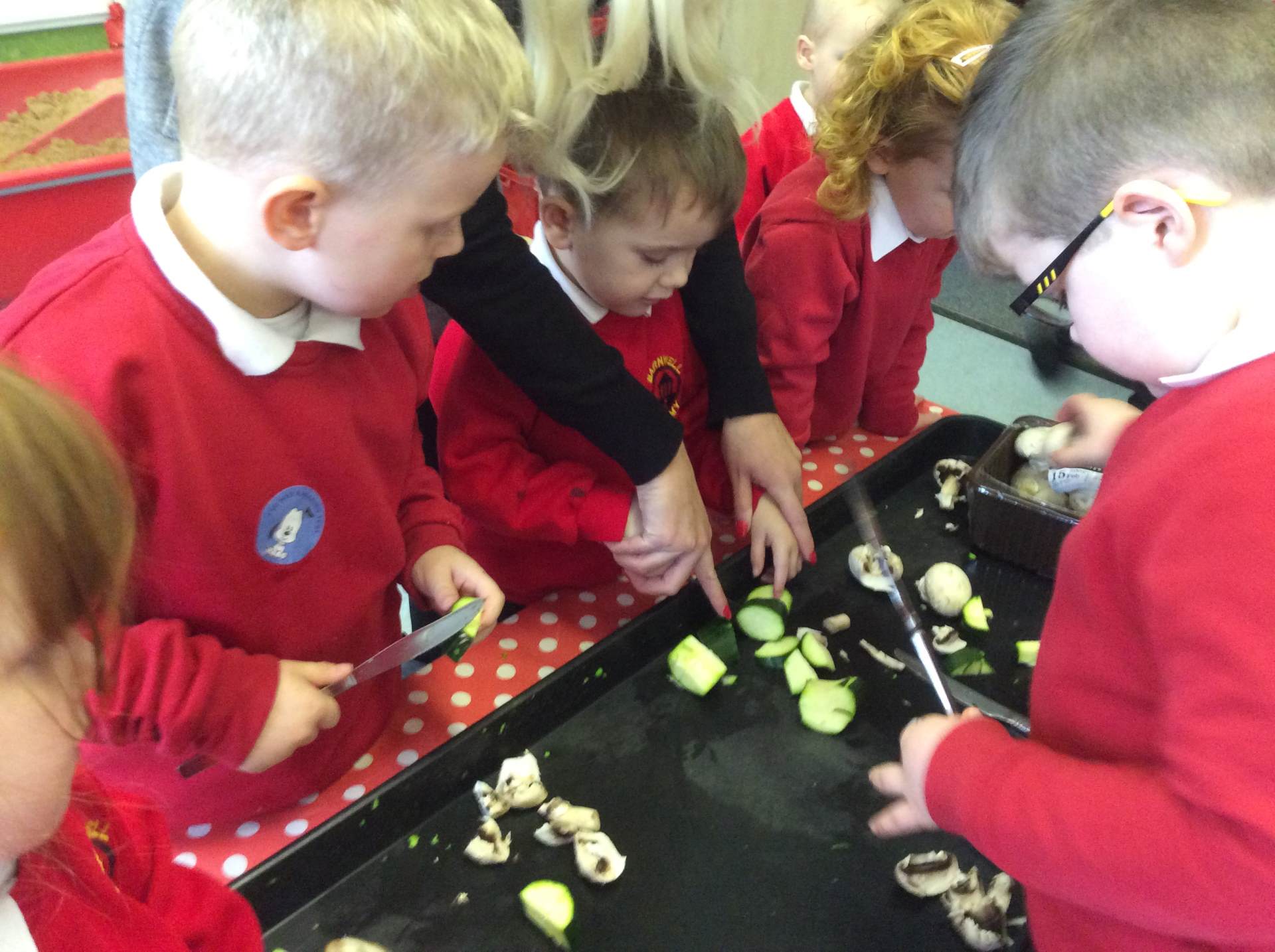 And we caught the evil peas!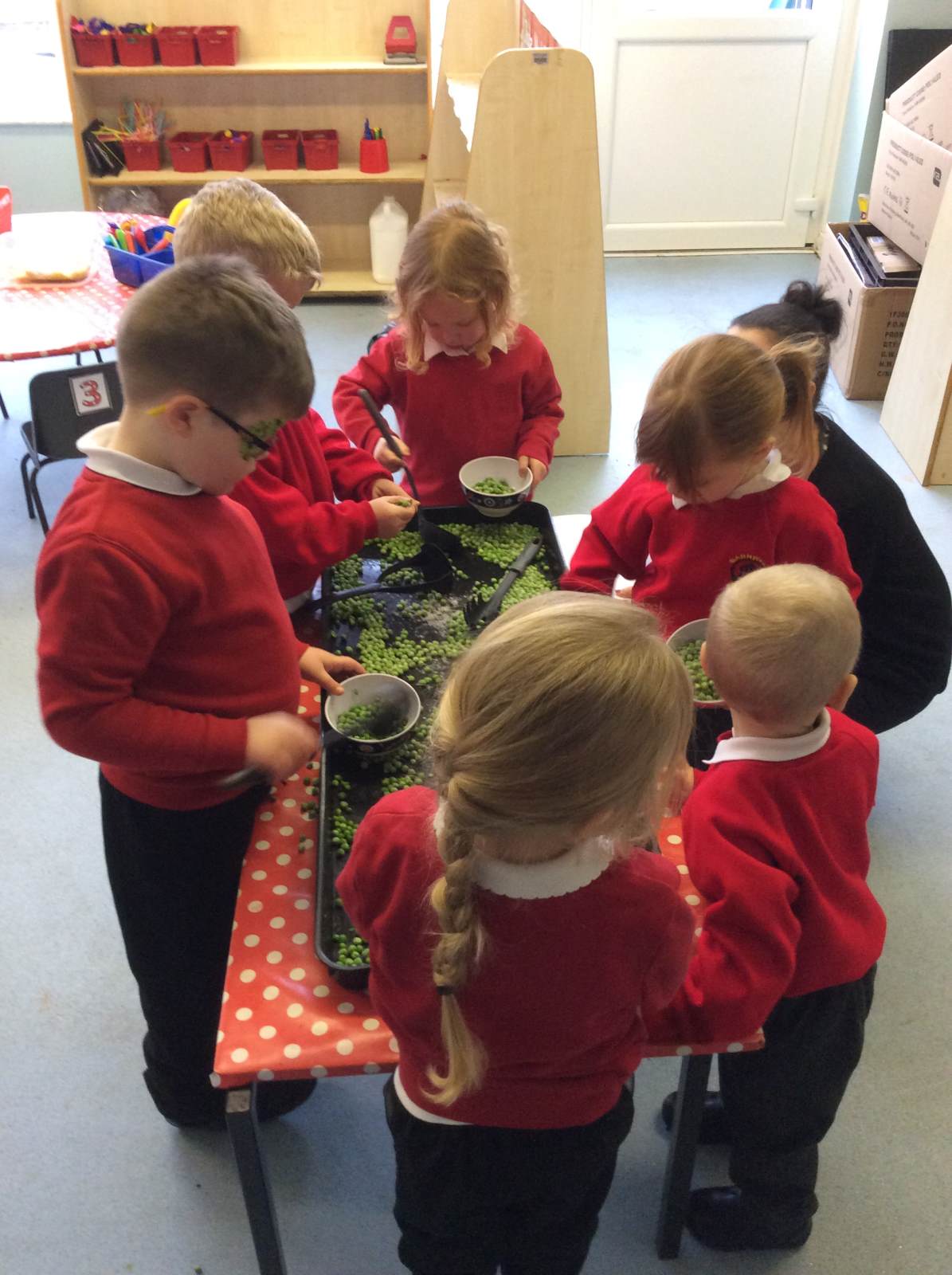 We also dressed up as superheroes and had fun making dens and building.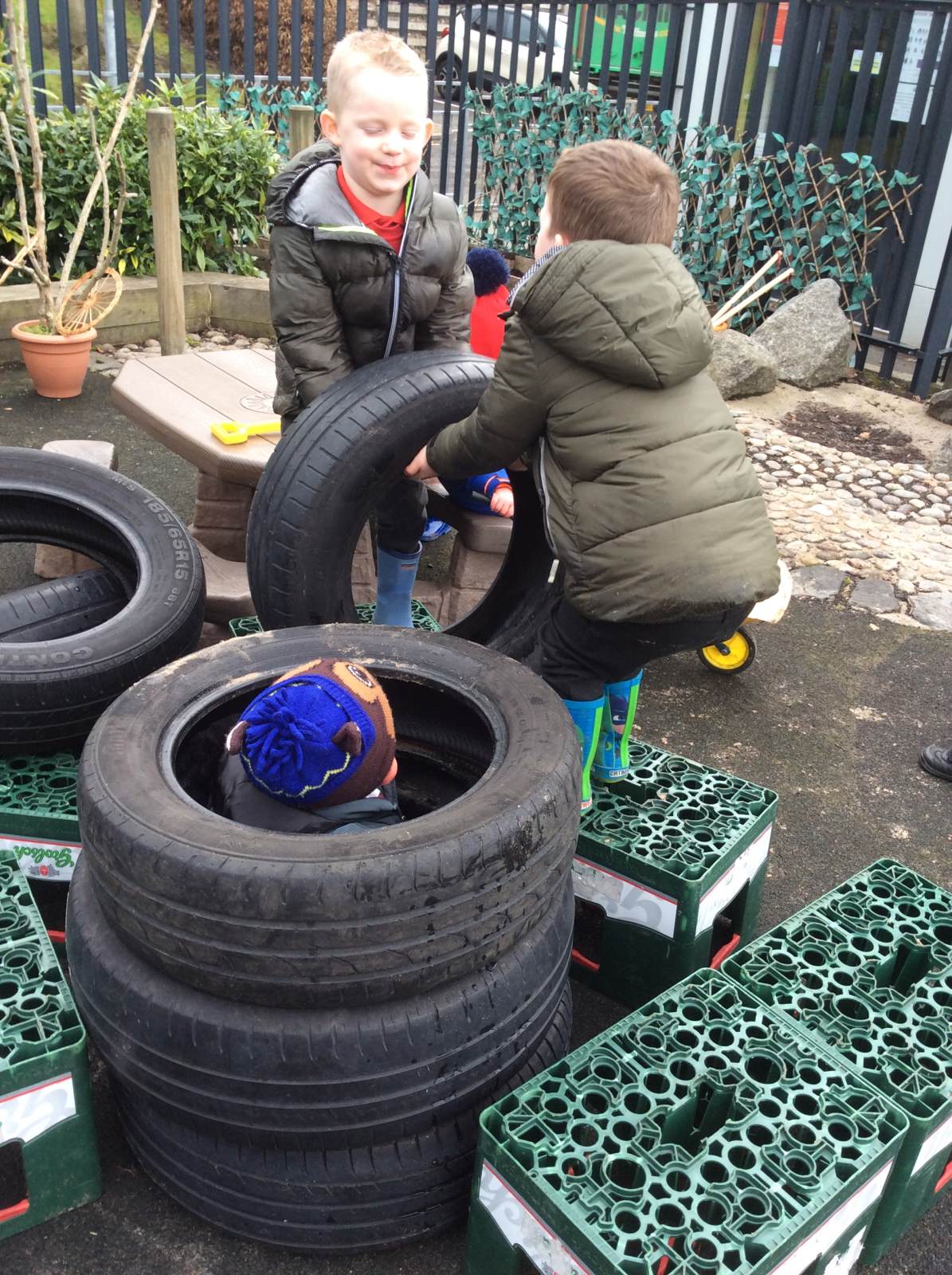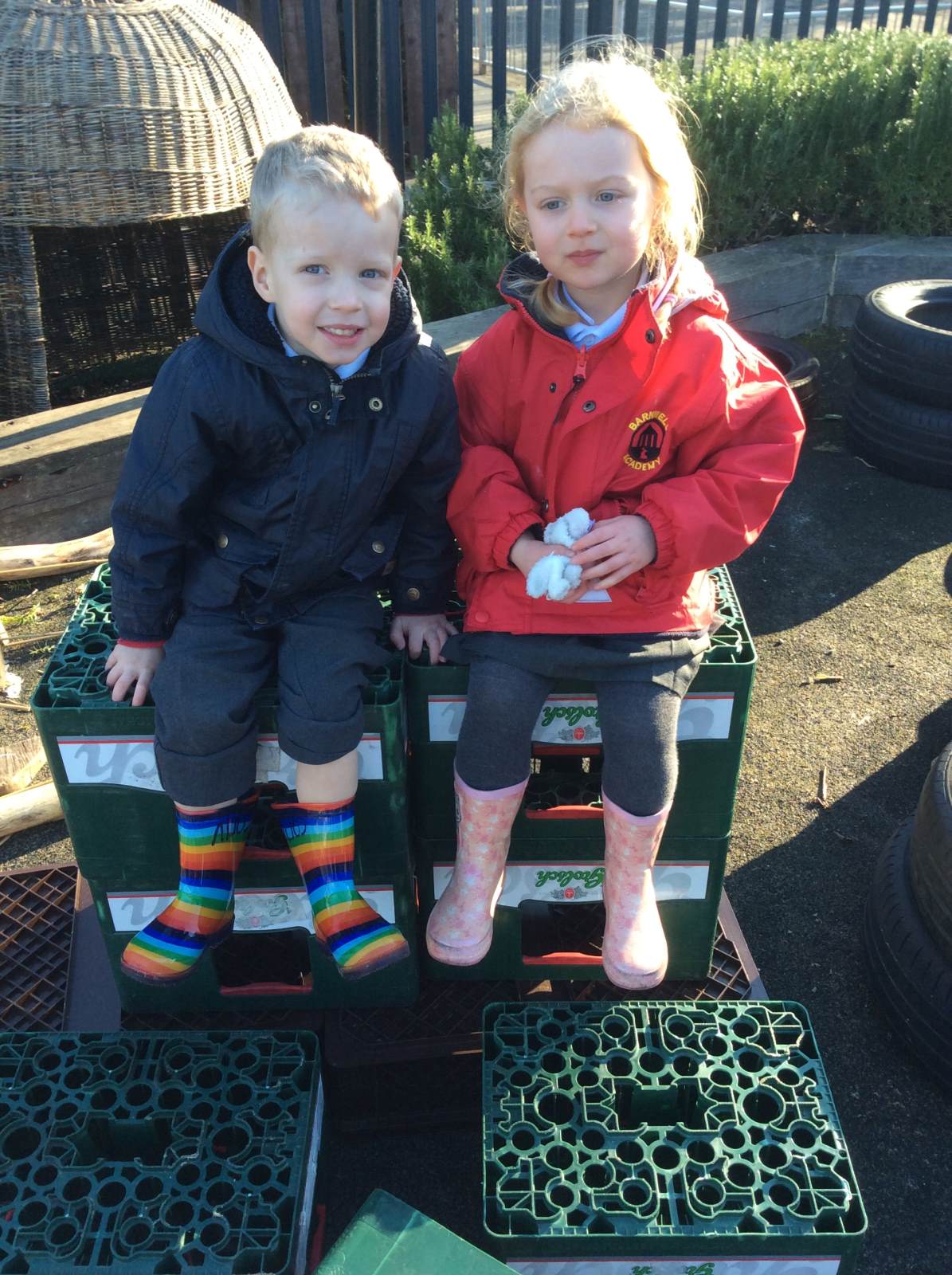 Pancake Day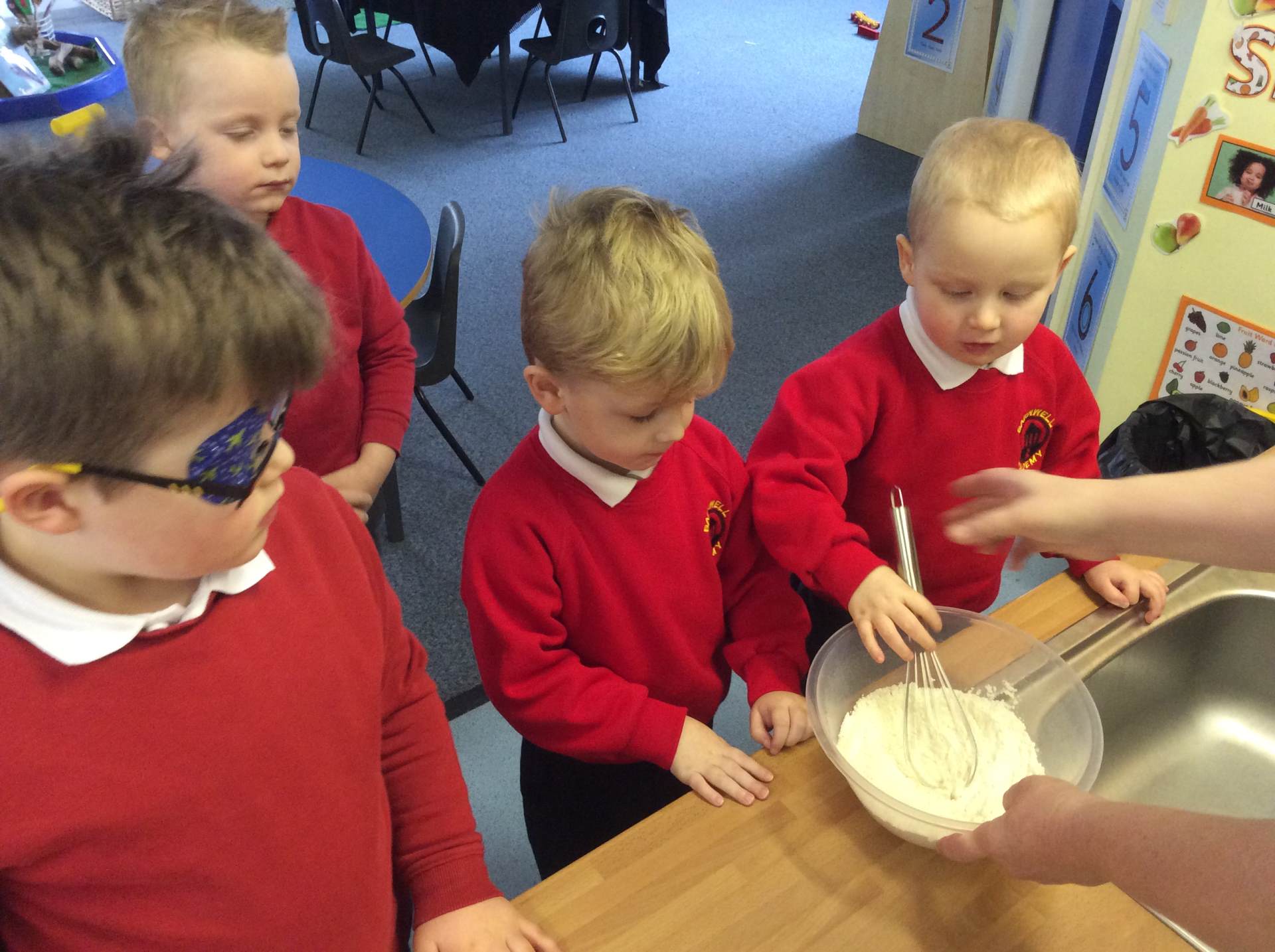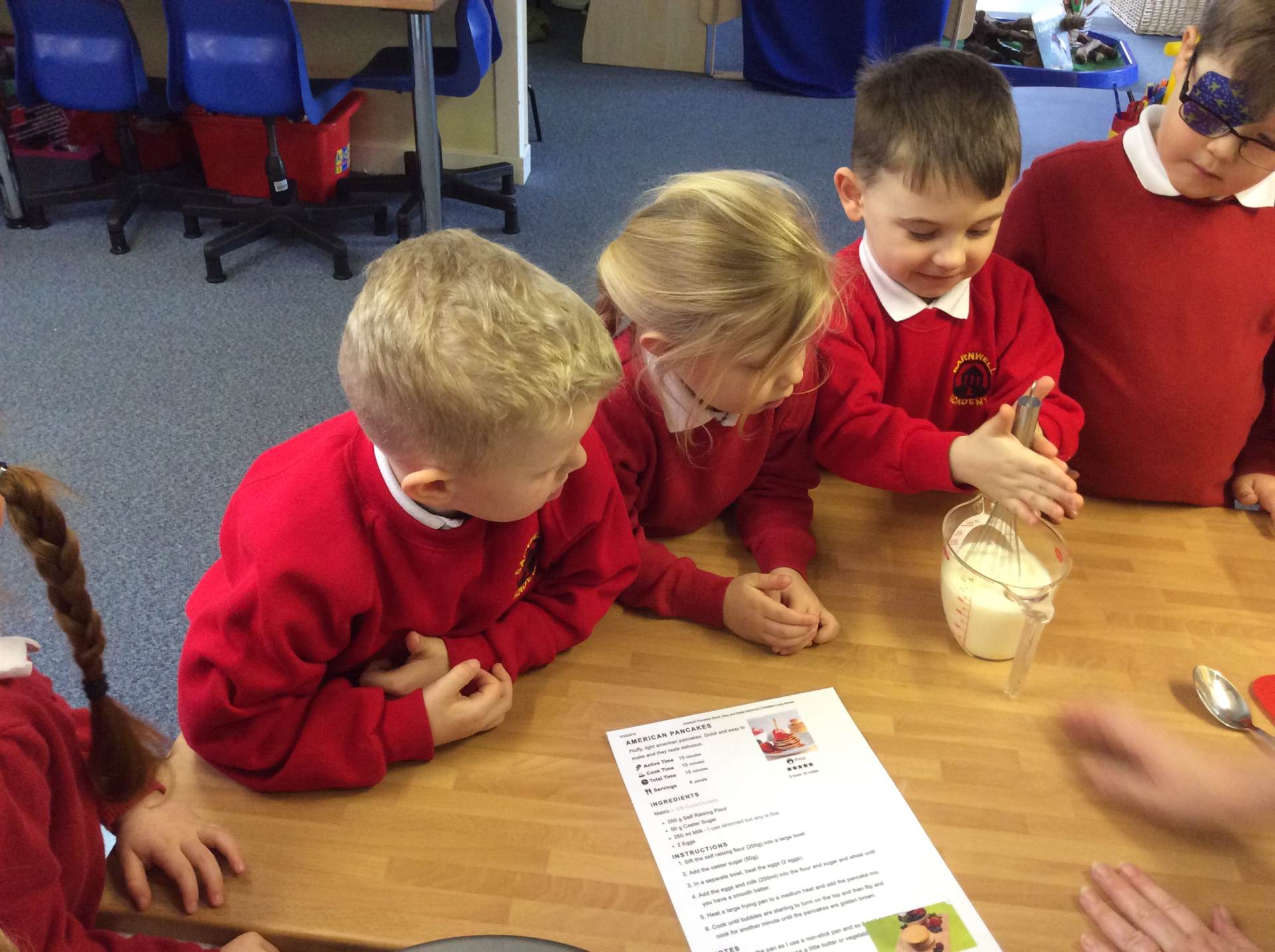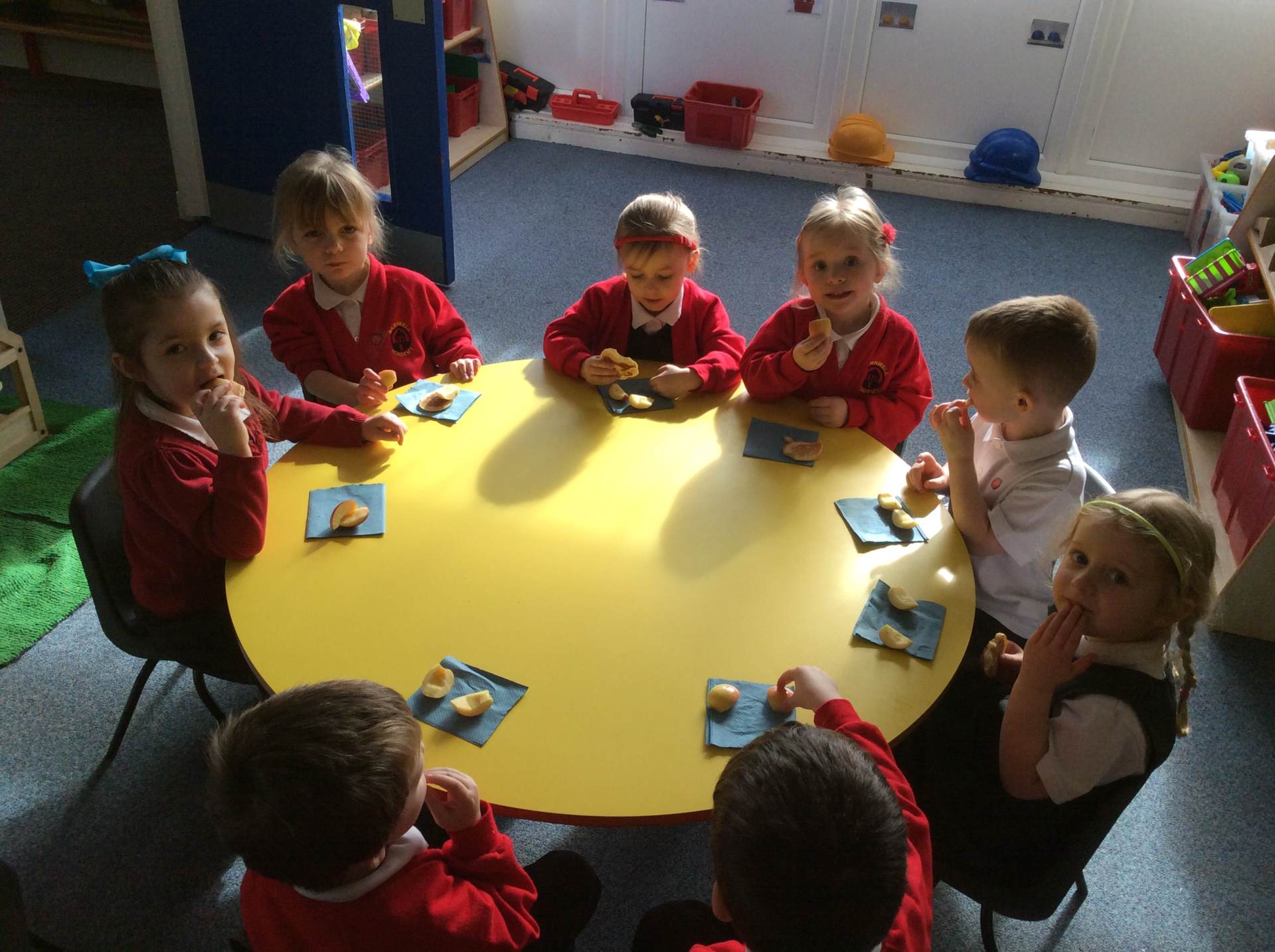 Julia Donaldson
We read books by Julia Donaldson and have done many activities related to her stories.
We made Gruffalo soup!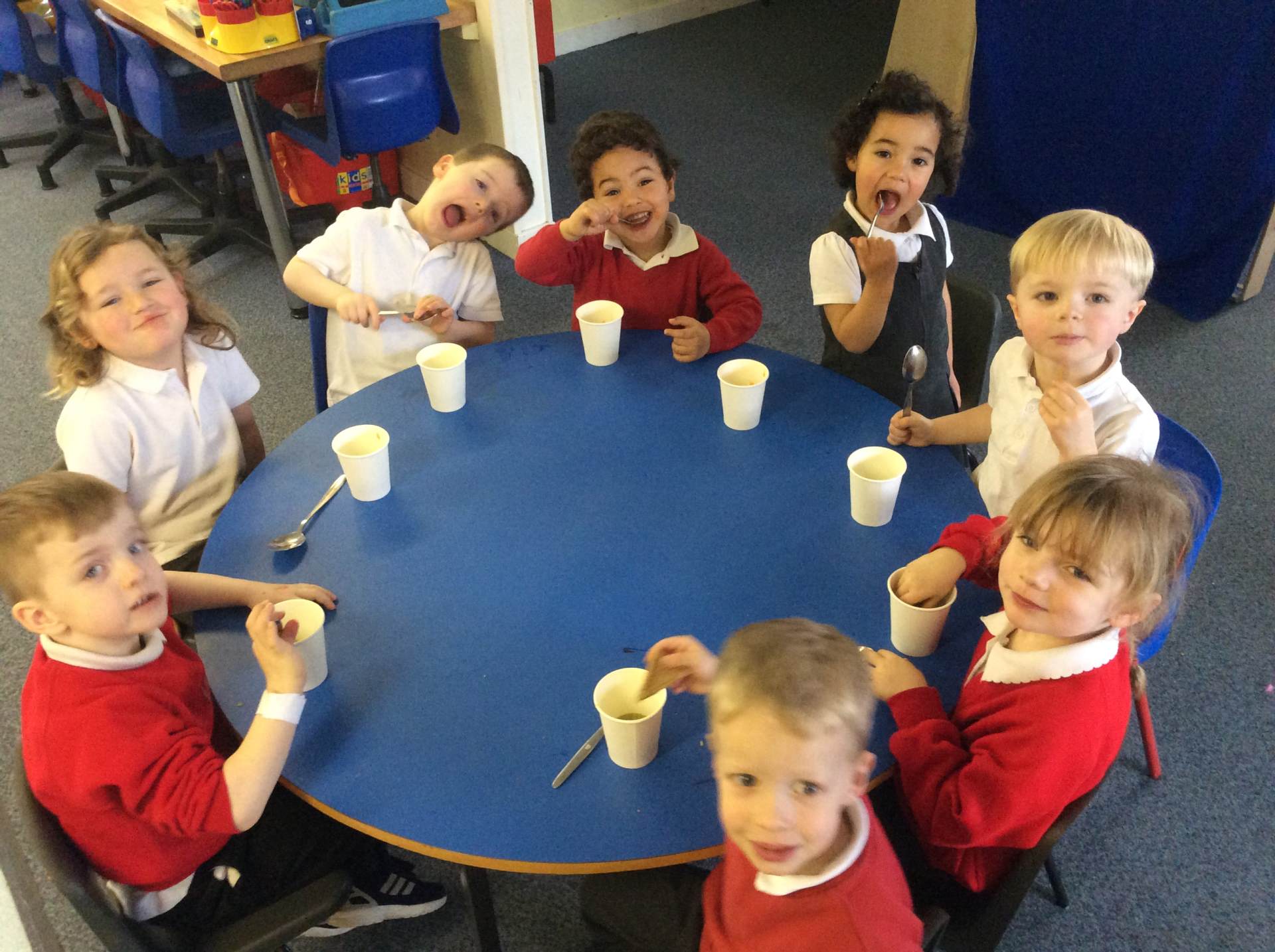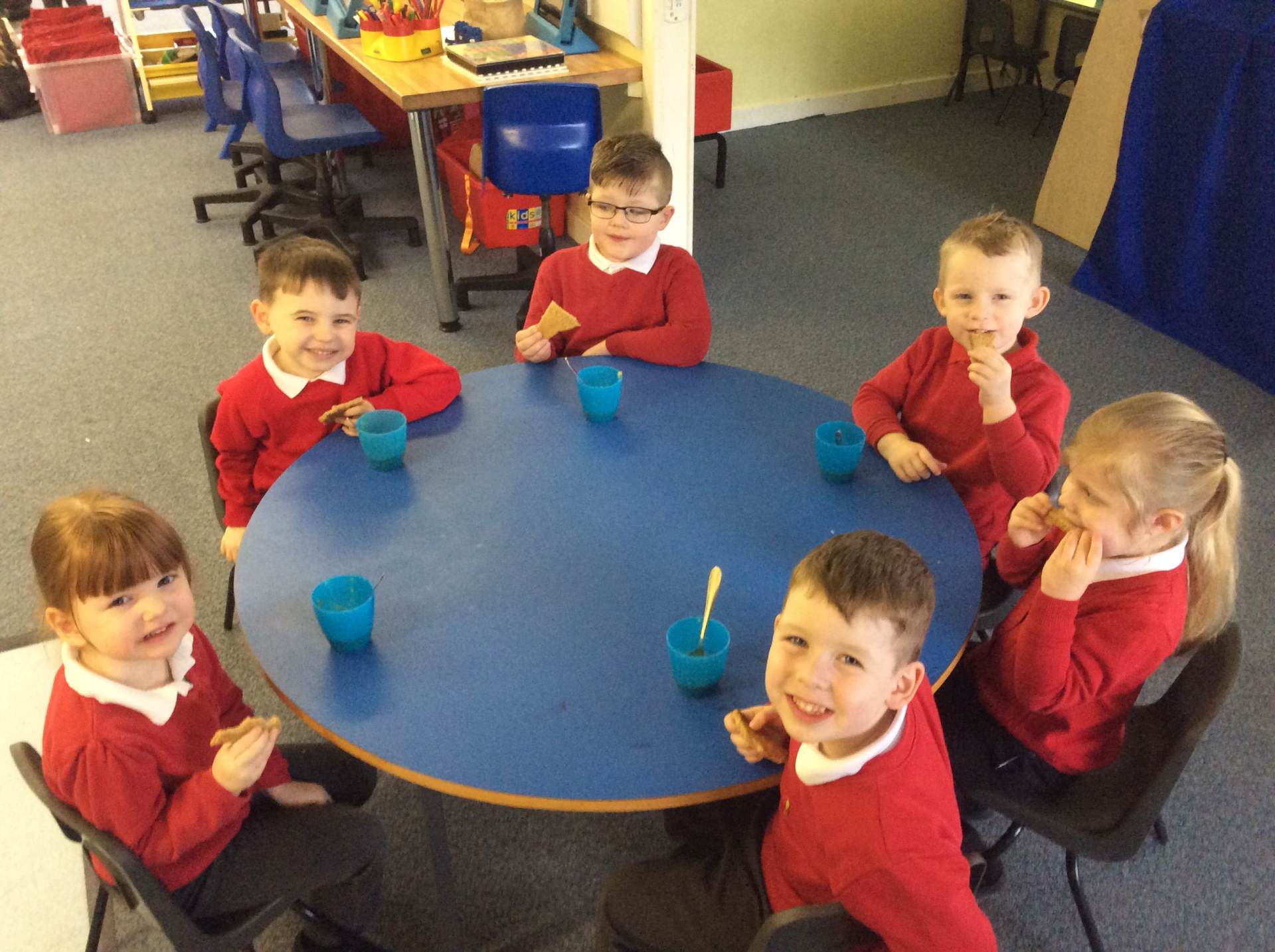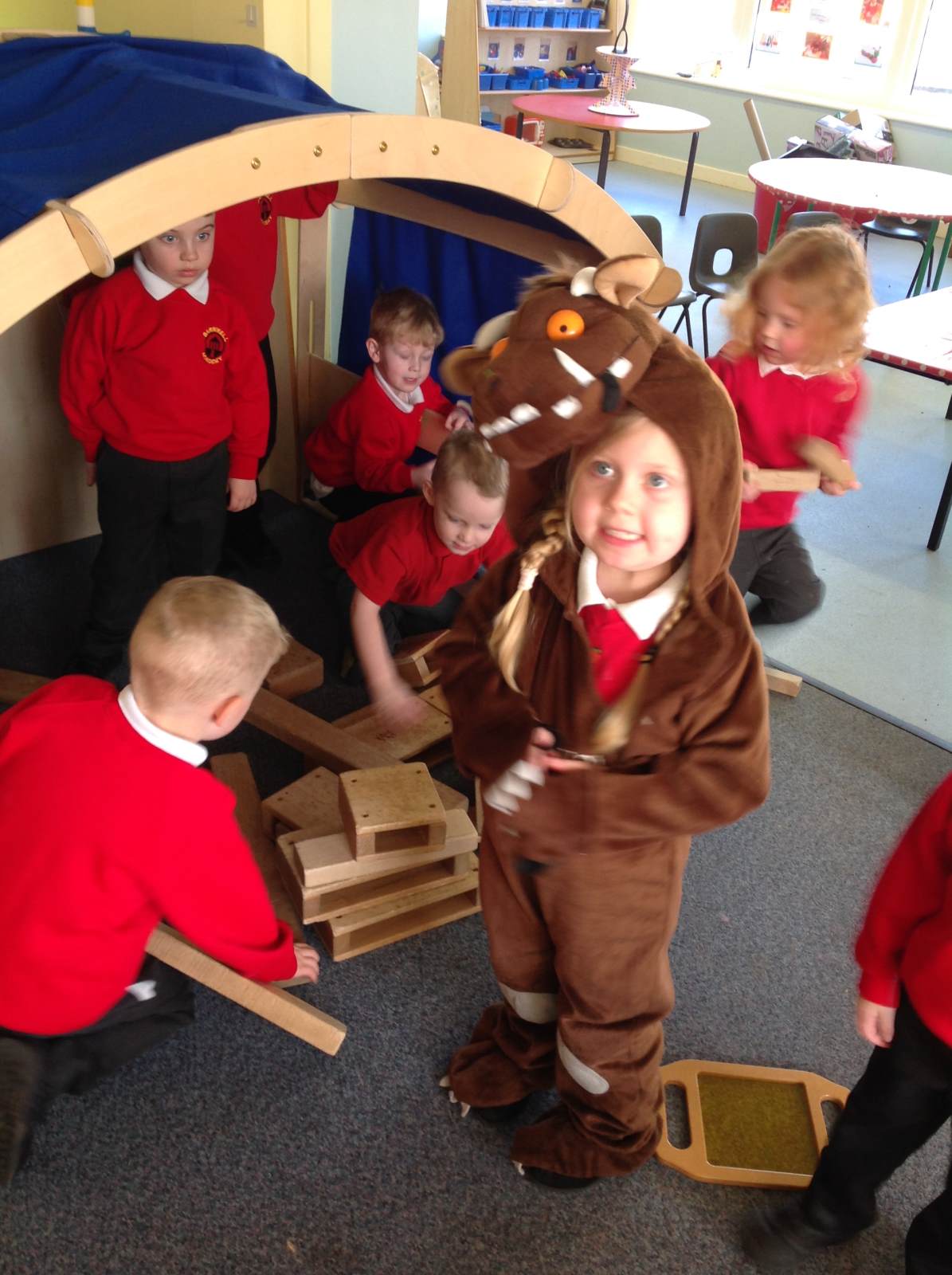 World Book Day!
Spring - Easter
We have learnt about what happens in spring and the differences in seasons.
We have also enjoyed some Easter activities.
Everyone's eggs looked fantastic, but Reuben's flying chick and Bradley's standing spider won the Easter egg competition, well done!
Plants
We like reading fairy tales, we really enjoyed Jack and the Beanstalk.
We have planted and grown our own beanstalks, we learnt that the seed needs soil, water and sunlight to help it grow.
We explored different plants.
We had fun separating the plants from jelly, it was messy fun!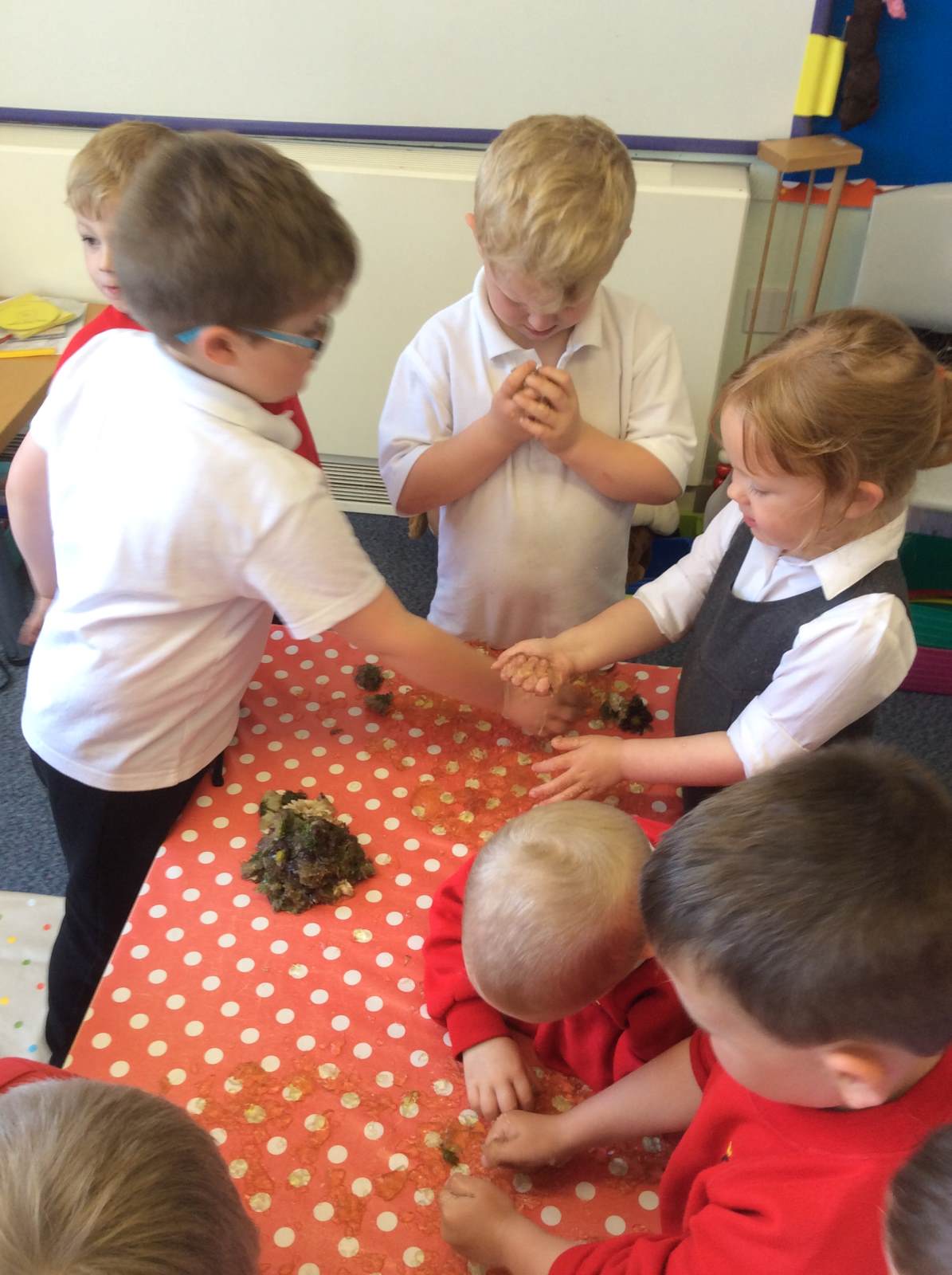 A visit from Crazy Creatures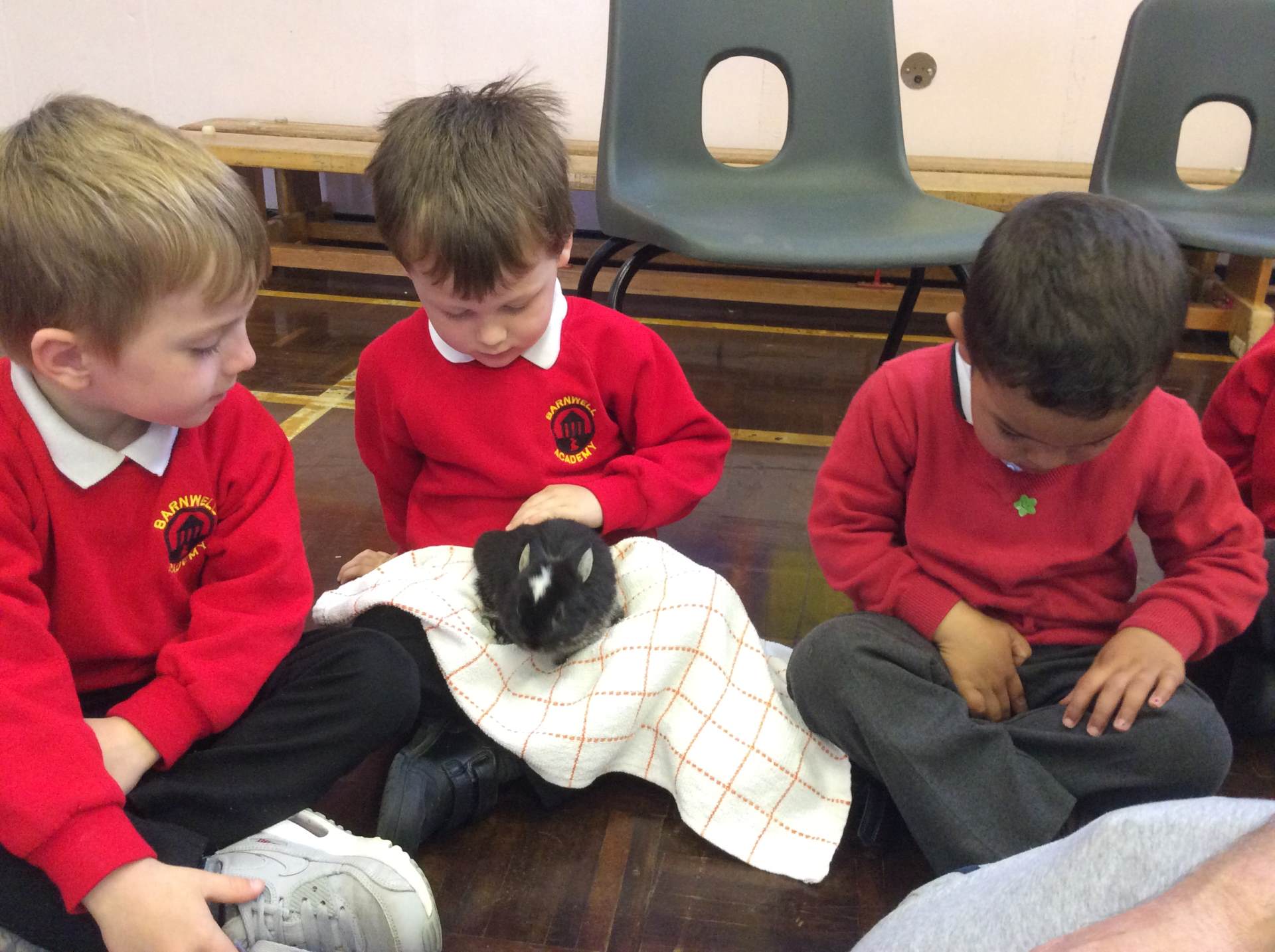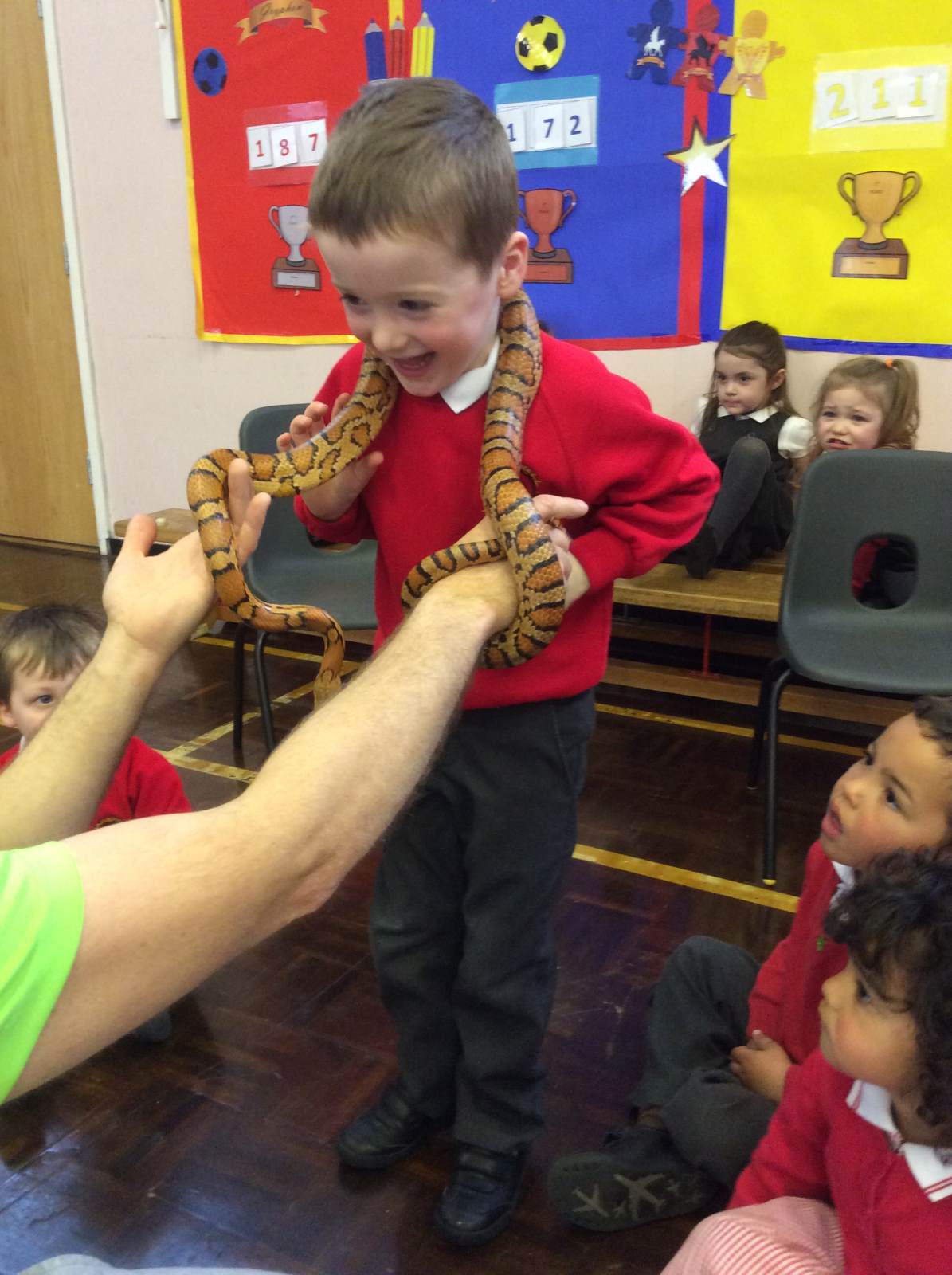 Mini-beasts
We have been learning some facts about different mini-beasts. We have read lots of different stories about insects and bugs and have took part in different mini-beast activities.
We made delicious butterfly cakes.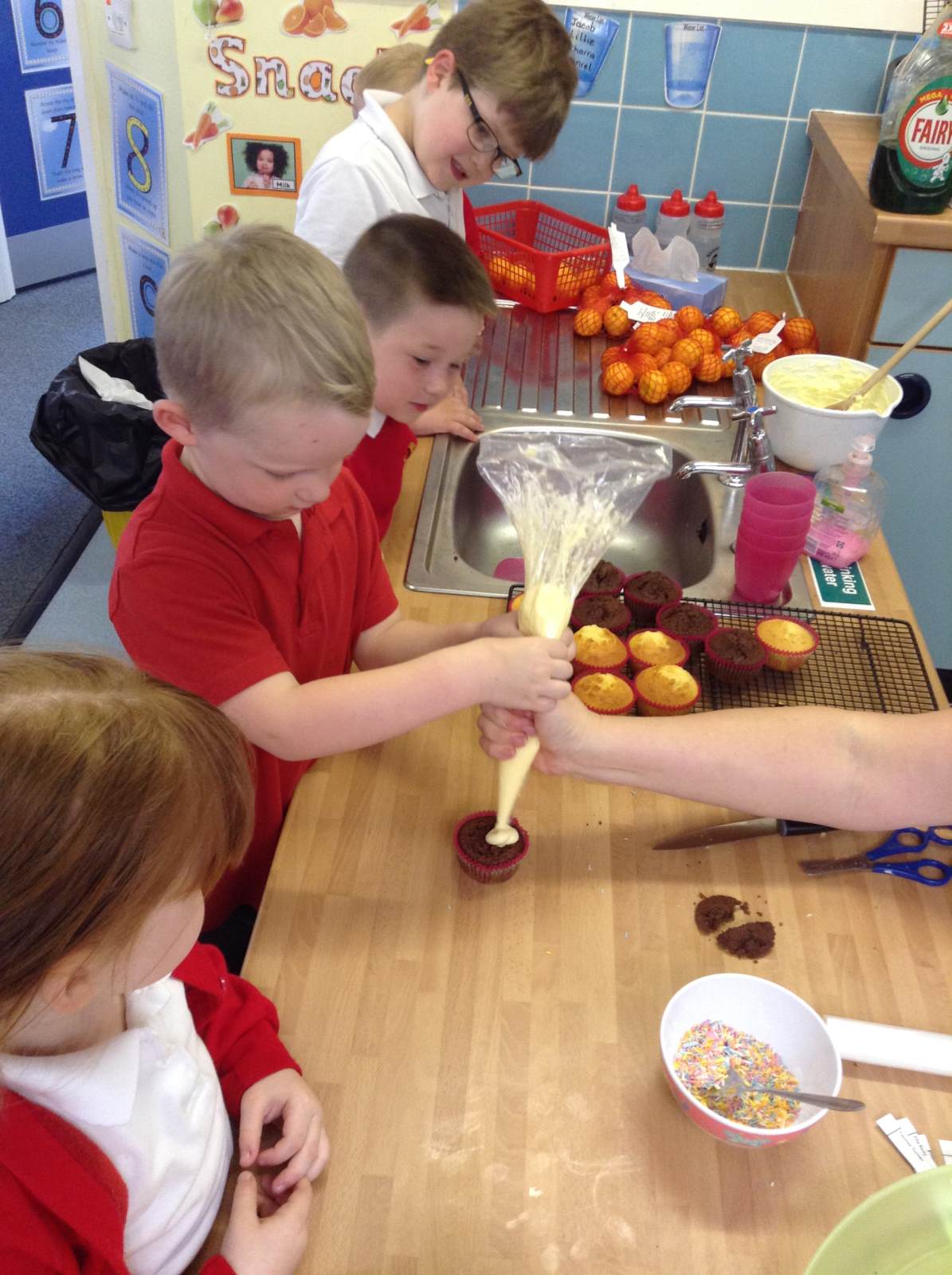 We had a visit from the RSPB and went on a mini-beast hunt in our nursery garden.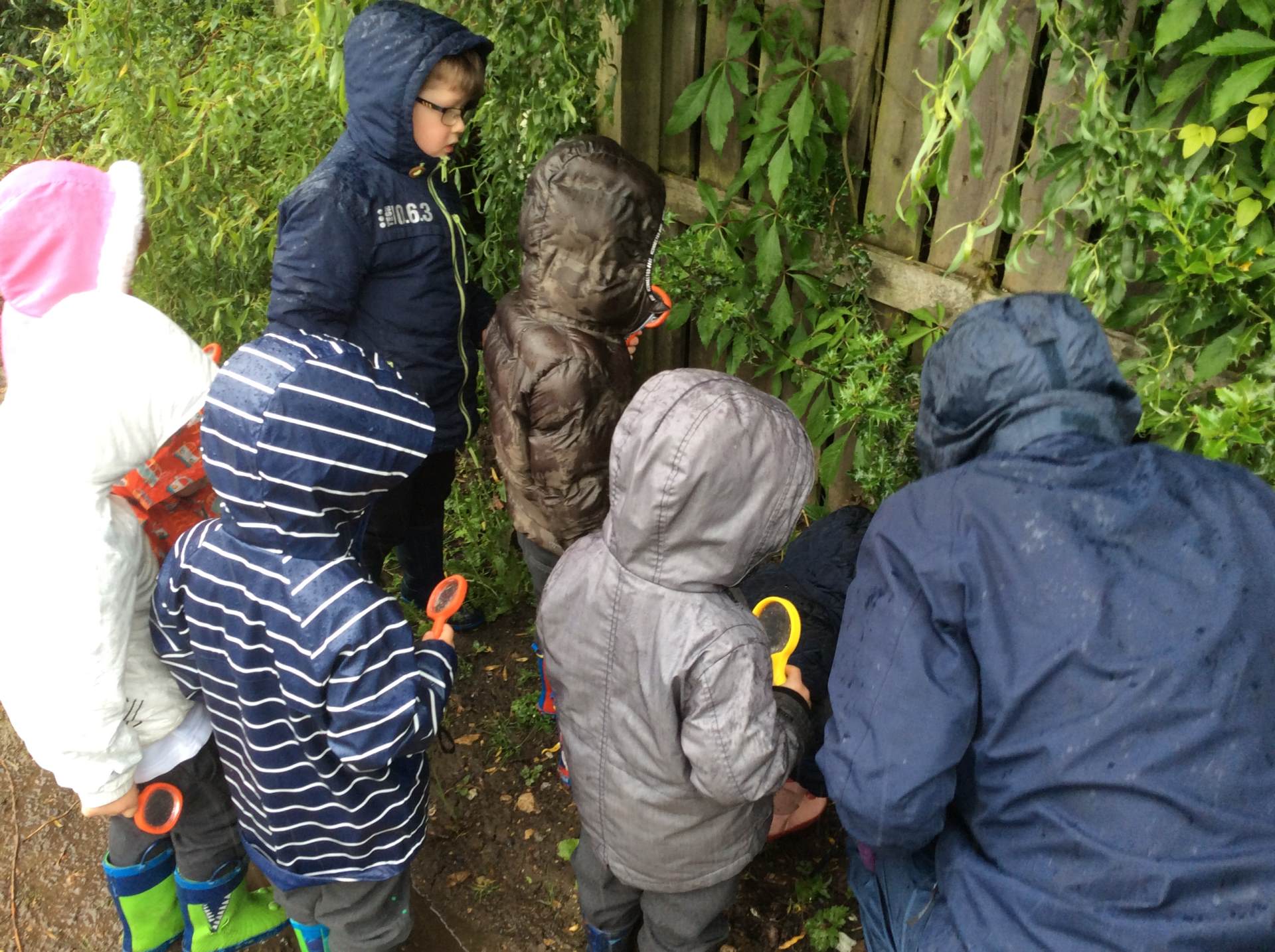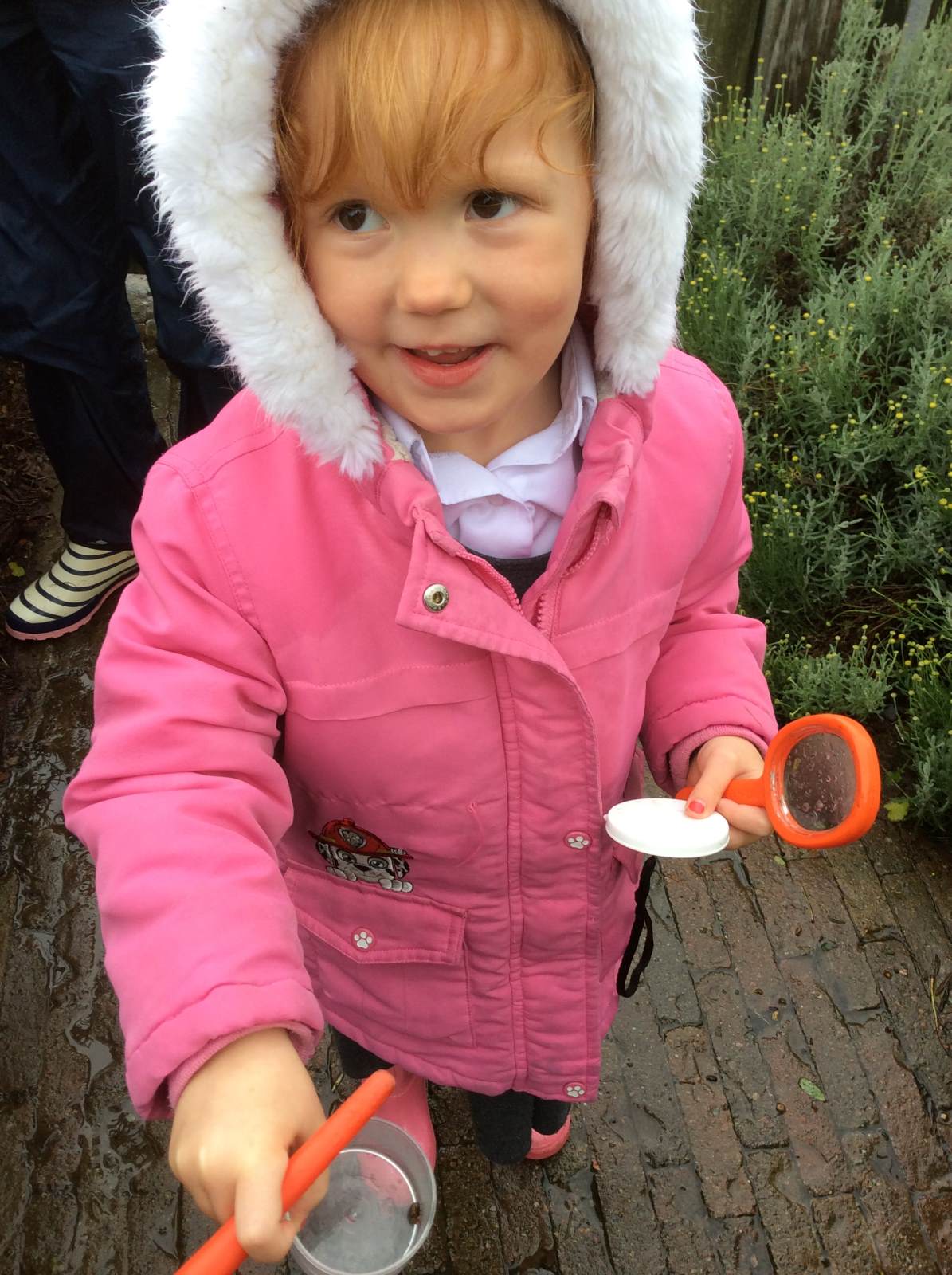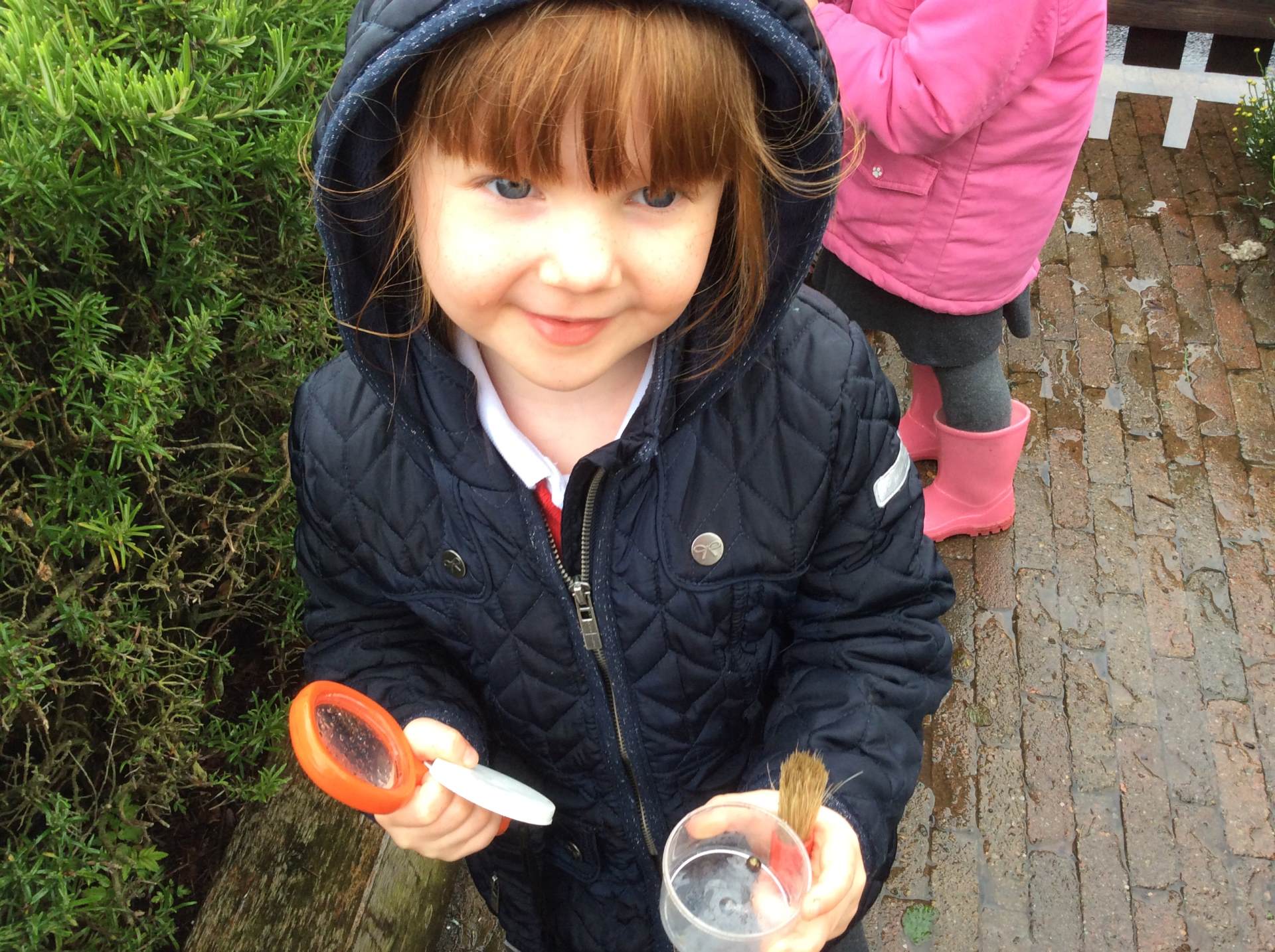 Pirates
Our current topic is pirates!
We are really enjoying dressing up and playing in our new pirate role-play area.
We have made our own pirate-ships, maps and treasure.
We are learning about different pirate adventures through stories.
Family Assembly
We had fun practising our family assembly and done so well performing it to our families.
Thank you to everyone who attended!
Here is the photo story which was played in our assembly.
Morning nursery:
Afternoon nursery: