Keeping Safe Online
Spend some time here to improve your
CYBERSKILLS !
Cyberskills are skill that keep you safe online.
Can you spot a safe website, a suspicious email or a virus attachment?
Do you THINK BEFORE YOU POST?
Do you know what to do if you see something that makes you feel uncomfortable?
Do you know who can see your online profile, comments or pictures?
These are some of the skills we teach with games, videos and quizzes. If you want to try some for yourself, a good place to start is the CYBER CAFE. Click on the image below to try it out.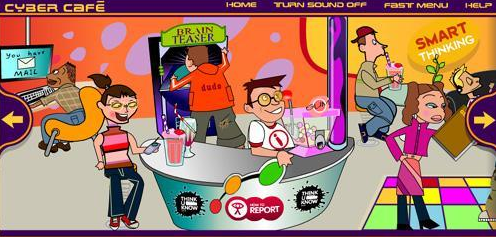 Try these links to find out how to stay safe online: