Monument Centre
Sports Hall Hire
We have a multi-purpose sports hall for hire in our modern Monument Centre. This can be hired for sports groups or other leisure groups.
Our sports hall can also be hired for children's partys.
If you would like to book or enquire about any of the below times, please contact chris.nellist@barnwellacademytrust.co.uk for further information. Hire starts from £29 per hour.
Family Activities
In the Monument Centre we have a family room and sensory room. All our facilities are used to deliver a range of activities for families. Follow our Facebook Page Monument Centre Family Hub for up to date information, times and more.
Barnwell Babies and Toddlers
This group is on in the family room every Tuesday from 9:45am to 11:15am. All families welcome with children under 5. Have a cuppa and a chat and let your little one play. No booking required.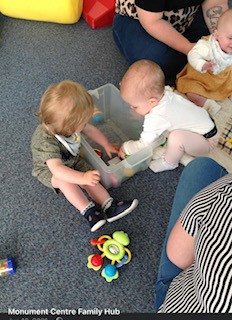 Tiny Tumblers
Come along to our Tiny Tumbler Play and Stay session on a Friday from 10:15am to 11:15am in the Sports Hall. There will be a range of soft play and activities to encourage active play. Meet with other parents and carers whilst your little one practices climbing, balancing, crawling, tumbling, bouncing, riding and lots more. No booking required.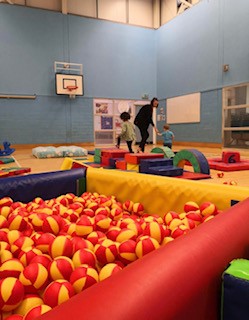 Sensory Room
The sensory room is available to hire. Monday to Friday- £2 per hour. Book though our Monument Centre Family Hub Facebook Page or email chris.nellist@barnwellacademytrust.co.uk